EVENT: 2020 Mulch & Soil Council Annual Meeting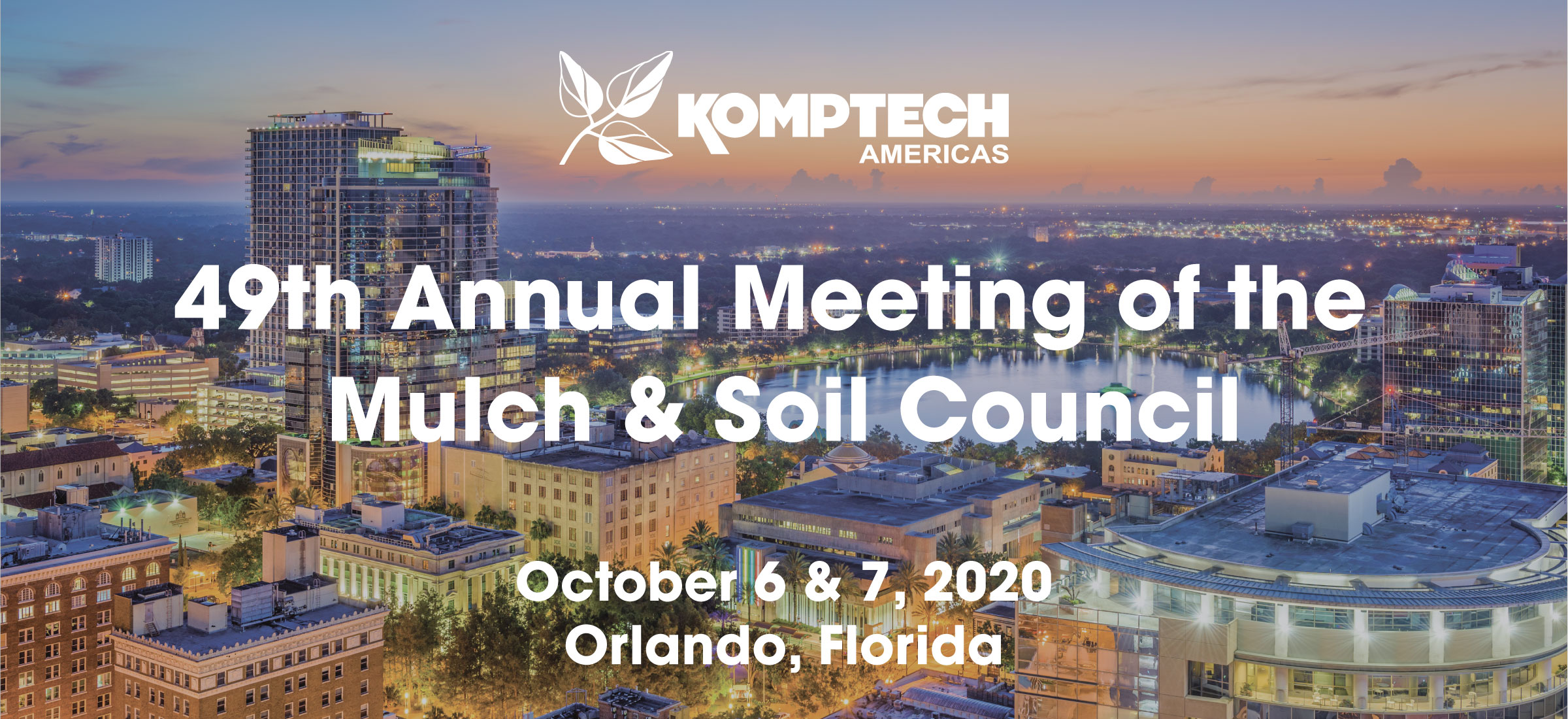 On October 6–7, the Mulch & Soil Council (MSC) will hold its 49th Annual Meeting in Orlando, Florida. Due to the COVID-19 pandemic, MSC is offering a limited, hybrid meeting program allowing both in-person and on-line versions of the event.
Our Komptech Americas sales team members, Kevin Yuncker, Sr. Sales Manager, East and Keith Bartron, Sales Manager, Northeast will be managing our booth. They will be available throughout the event to provide insight into how Komptech Americas' starscreen technologies contribute to more efficient commercial mulch production processes.
Each year, the MSC hold its annual membership meeting. The goal of the meeting is not only to elect officers and approve amendments to the Uniform Voluntary Product Guidelines, but to also launch the annual Crow Report by MSC Legislative Representative David Crow. In addition, industry leaders will have the opportunity to network and learn the new products and technologies offered by the MSC.
Since 1972, MSC has served as the principal voice and advocate for all producers of horticultural mulches, consumer potting soils, and commercial growing media. Komptech Americas is a proud member and long-time supporter of the association's mission to define quality products and promote a fair marketplace within the industry.
For more information about the 2020 Mulch & Soil Council Annual Meeting and schedule visit: https://www.mulchandsoilcouncil.org/meetings.php.
---
DATE/TIME:
Oct. 6–7, 2020
VENUE:
Hyatt Regency Grand Cypress
1 Grand Cypress Blvd, Orlando, FL 32836