EVENT: 2020 NJCC Organics Waste Summit 2.0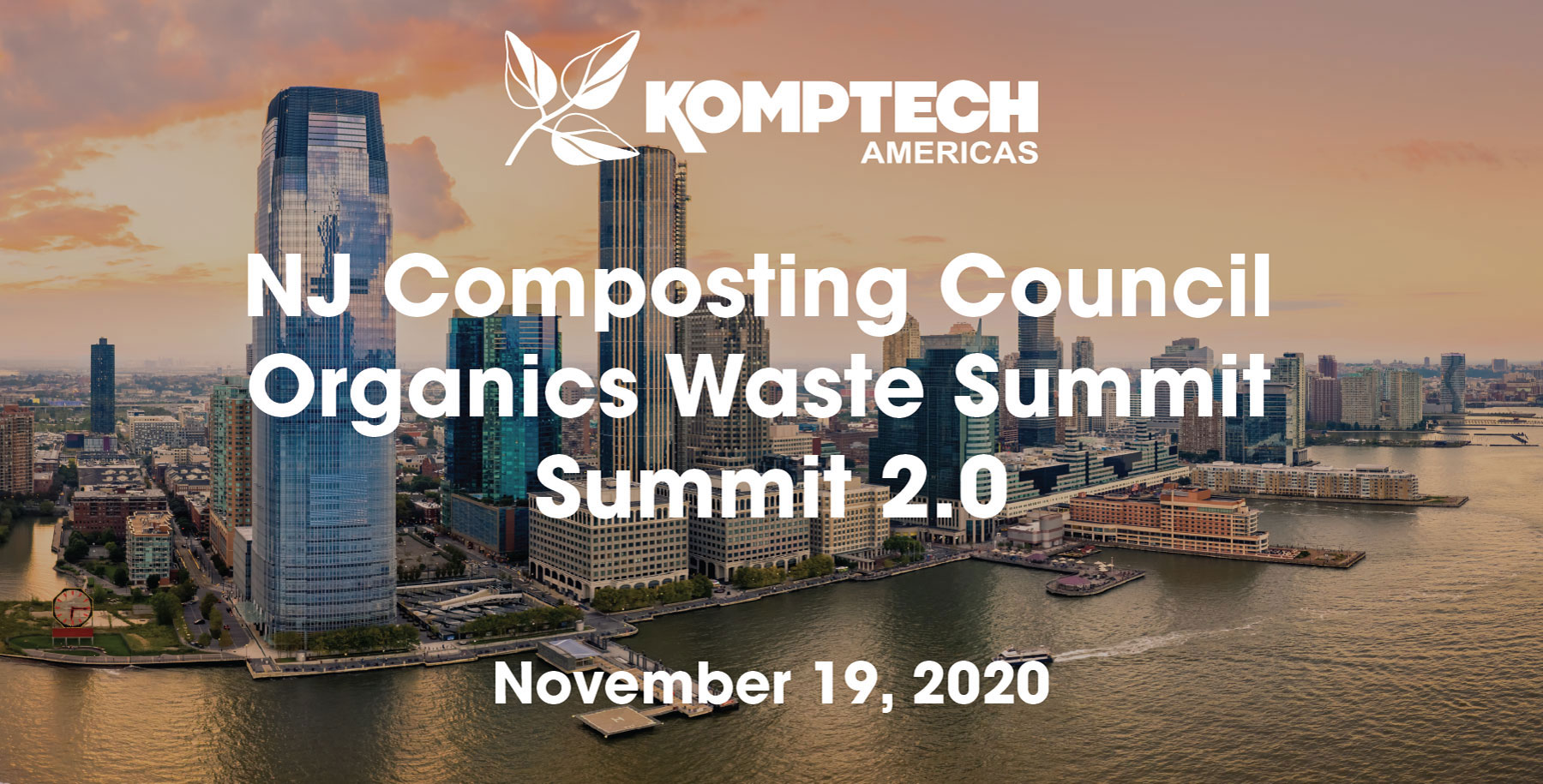 After a sold-out inaugural summit last year, New Jersey Composting Council is excited to virtually host the Organics Waste Summit 2.0 on Thursday, November 19. Komptech Americas is proud to sponsor this premier event for composters, organics recyclers and the organics waste management companies.
Keynote speaker, Charles Eisenstein, will be speaking about his latest book, Climate: A New Story. Furthermore, there will be three speaker panels on Municipal Composting Programs, Legal Updates and State of Organics in New Jersey and The Future of Composting. In addition to engineering and policy experts, the panels will also feature a variety of speakers including the Director Office of Innovation for Jersey City, Melissa Kozakiewicz, Editor of BioCycle, Nora Goldstein and Director of Solid Waste for Atlantic County Utility Authority, Gary Conover.
"Building off the tremendous success from our inaugural summit, we look forward to Summit 2.0! While this year will certainly be different, we're proud to assemble a lineup of successful industry experts," said President of NJCC, Jairo E. Gonzalez.
"We hope this Summit will continue our efforts to expand sustainable organics waste management in the state as we prepare for the new food waste mandate signed into law this year."
— Jairo E. Gonzalez, President of NJCC
In addition to the panels, attendees will also be participating in two educational workshops including Municipal Composting and Essentials of Composting.
"We are looking forward to supporting NJ Compost Council's efforts to expand sustainable organics waste management in New Jersey," said Keith Bartron, Komptech Americas Area Sales Manager – Northeast US.
For more information about the Organics Waste Summit 2.0 and register for the event:
https://www.eventbrite.com/e/nj-composting-council-organics-waste-summit-summit-20-tickets-124168175355