EVENT: 2021 Annual NJLM Conference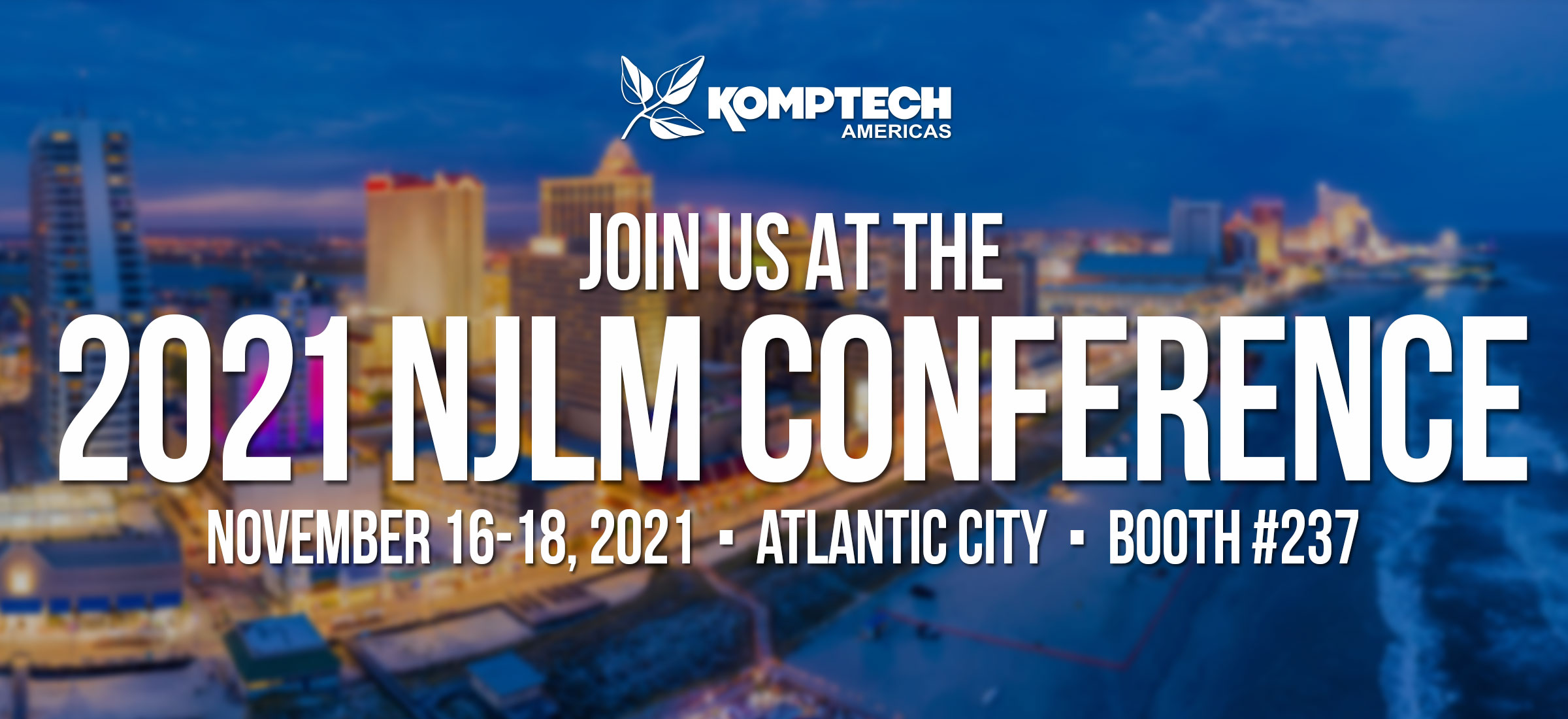 Komptech Americas is exhibiting at the 2021 NJLM Conference in Atlantic City. In booth #237, speak with Keith Bartron to discover how Komptech technologies can streamline your waste processing operations.

On November 16-18, the New Jersey League of Municipalities (NJLM) will host their 106th Annual Conference at the Atlantic City Convention Center in Atlantic City, New Jersey. After a challenging year filled with tough decisions, local governments were faced with creating new programs that altered government operations. With the theme of "Creating Your Legacy," the conference will focus on how local governments can adapt and respond to the lasting impact of the COVID-19 pandemic.
Attendees will hear from thought leaders and state decision-makers in the 125 educational sessions and panels conducted by the League and 21 affiliate associations. With 92% of New Jersey's municipalities represented, the conference is the largest conference of municipal officials in the United States, providing attendees with the unique opportunity to network and gather valuable resources from like-minded people.
The Exhibit Hall at the Atlantic City Convention Center will feature companies and their latest products, projects and services to enable local governments to strengthen their operations. At the Komptech Americas exhibit booth #237, attendees can speak one-on-one with Keith Bartron. As one of the company's recycling technology experts, Keith will provide insight and expertise on Komptech's equipment technologies and solutions to streamline the processing of C&D, MSW, single-stream and organic waste to improve profitability.
Since 1915, the NJLM has provided resources, services and assistance to local officials and members throughout the state of New Jersey. The goal of the voluntary association, NJLM, is to aid and enable communities to self-govern successfully.
For more information about the 2021 Annual NJLM Conference and schedule visit: https://conference.njlm.org
---
EXHIBIT DATES/TIMES:
Tuesday, November 16: 9:00 am – 5:00 pm
Wednesday, November 17: 8:30 am – 5:00 pm
Thursday, November 18: 8:30 am – 1:00 pm
EXHIBIT INFO:
Booth #237
VENUE:
ATLANTIC CITY CONVENTION CENTER
1 Convention Boulevard, Atlantic City, NJ 08401