EVENT: C&D World 2022 Conference and Tradeshow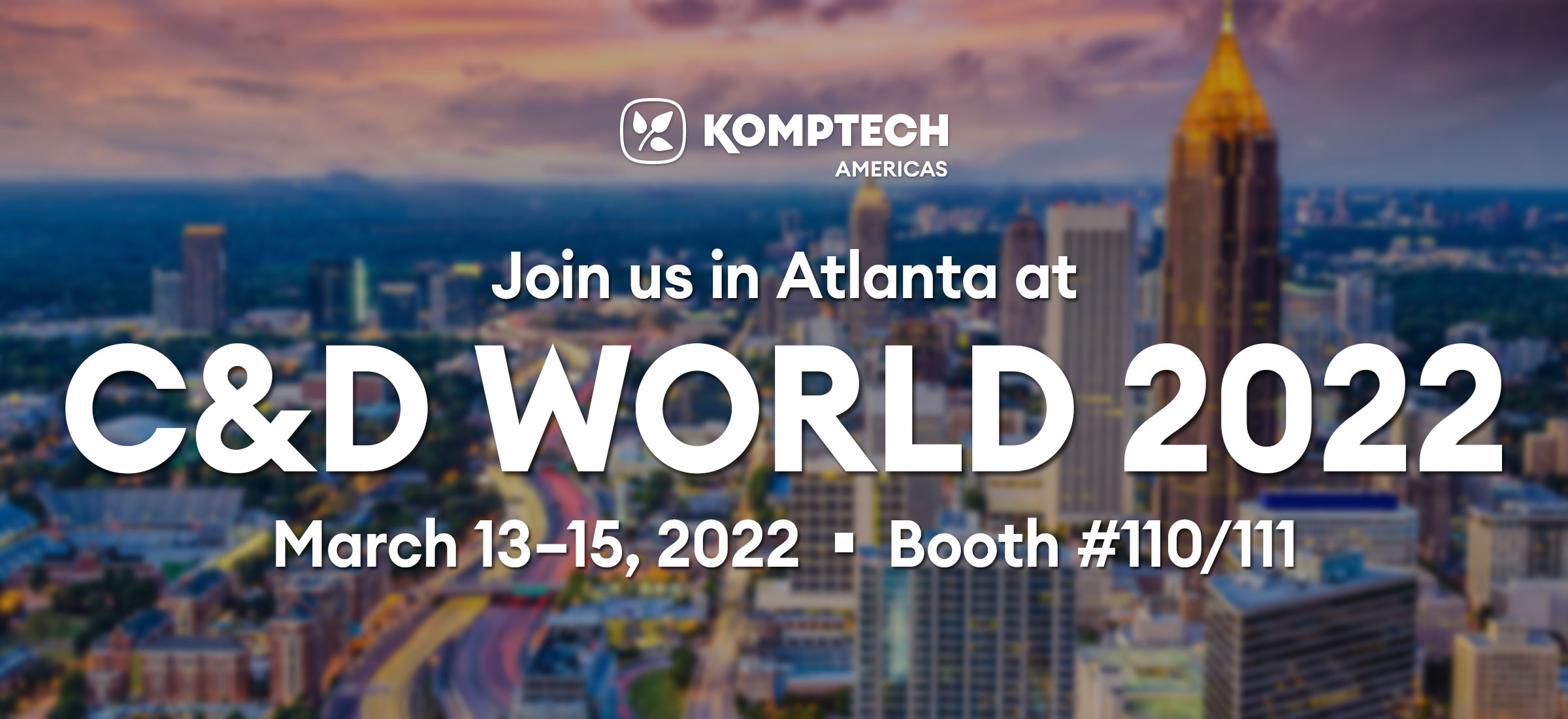 Komptech Americas is a proud sponsor of C&D World 2022. Join us in exhibit booth #110/111 to discover how Komptech's advanced C&D waste processing technologies will help optimize your operations.
On March 13-15, the Construction and Demolition Recycling Association will host the C&D World 2022 Conference and Tradeshow in Atlanta, Georgia. The conference will feature a two-day educational and networking program, providing an opportunity for construction and demolition (C&D) waste recyclers to discuss the latest news and emerging advancements within the industry.
To kick off the conference, various CDRA committees, including the CDRA Board of Directors, will meet to review research updates and the latest trends in the C&D market. In addition, participants will hear from industry thought leaders and decision-makers throughout the educational sessions. Finally, the event's opening keynote speaker, Anirban Basu, Chief Economist of Associated Builders and Contractors, will deliver an economic forecast of the C&D industry.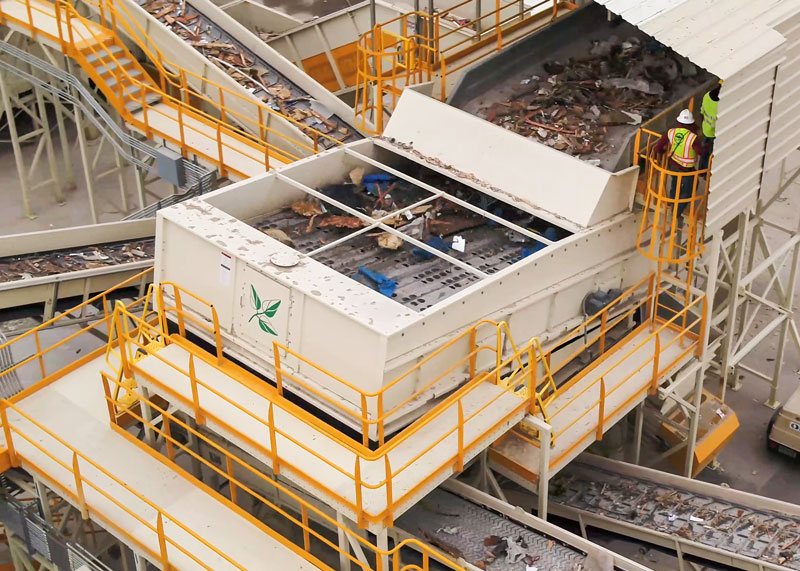 The Komptech Ballistor is one of the key elements of smarter C&D waste processing discussed in exhibit booth #110/111.
The C&D World 2022 Tradeshow will feature an exhibit hall with the latest C&D equipment technologies throughout the event. Join the Komptech Americas team in exhibit booth #110/111 to speak with them about how Komptech's advanced C&D waste processing technologies work together to streamline processes, producing greater efficiency and profitability.
On Monday, March 14, C&D World Conference attendees will have a special opportunity for networking and fun. To help support the CDRA organization, Komptech Americas and Plexus Recycling Technologies are sponsoring the annual CDRA Fundraiser held at Politan Row.
Founded in 1994, the Construction & Demolition Recycling Association (CDRA) represents a diverse group of member companies and agencies from the many C&D materials recycling disciplines and industry specialties active in the United States and other countries. Komptech Americas is proud to be a member and supporter of CDRA's mission to promote recycling construction and demolition materials.
For more information: https://cdrecycling.org/events/c-d-world-2022.
---
DATES:
Conference: March 13–15, 2022
Tradeshow Exhibition: March 13–14, 2022
Luck Stone Facility Tour: March 15, 2022
EXHIBIT INFO:
Komptech Americas/Plexus Recycling Technologies Booth #110/111
VENUE/LOCATION:
Loews Atlanta Hotel
1065 Peachtree St NE, Atlanta, GA 30309