EVENT: USCC'S COMPOST 2022 Conference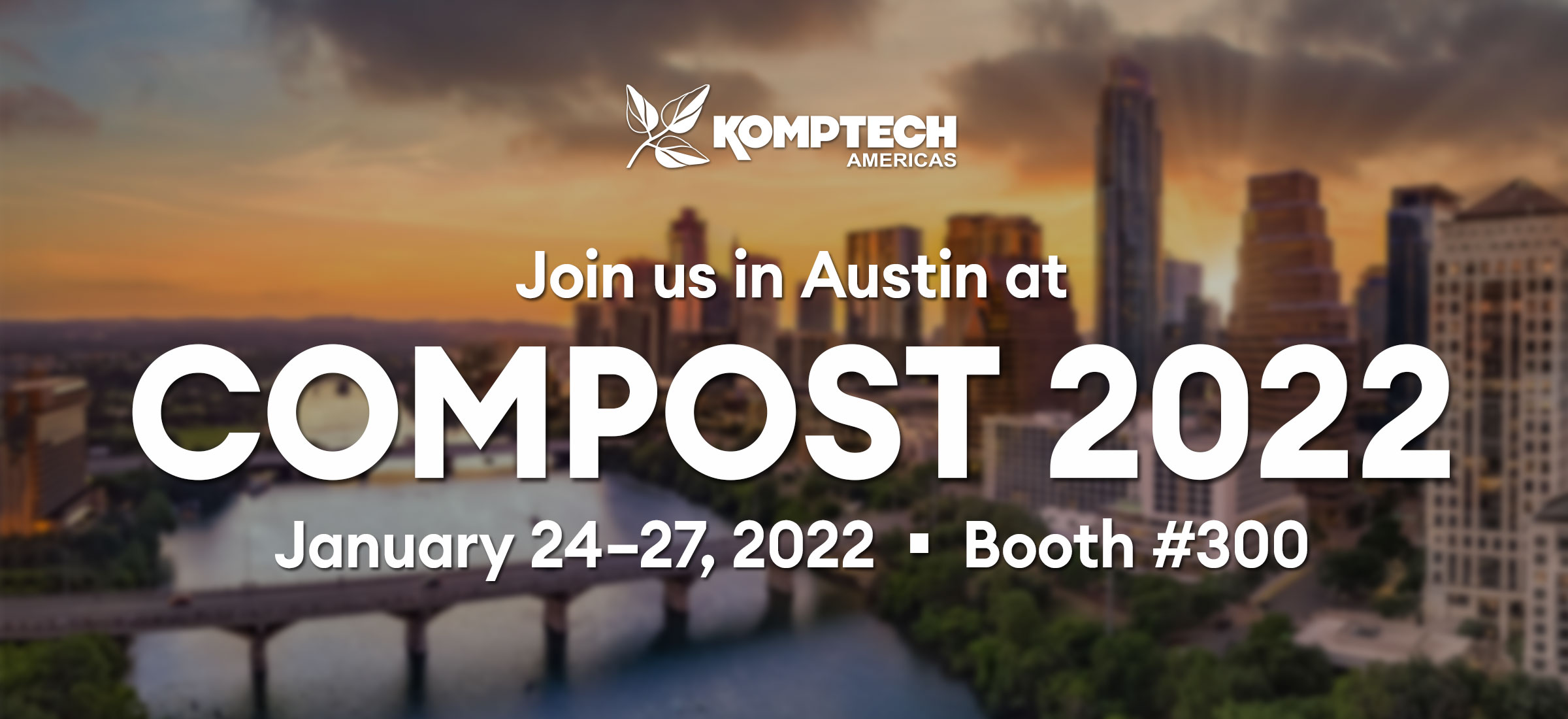 Komptech Americas is exhibiting at COMPOST 2022, the USCC's 30th annual conference and tradeshow, January 24-27. Join us in booth #300 and discover how Komptech technologies optimize commercial composting processes.

On January 24- 27, 2022, the U.S. Compost Council (USCC) will host COMPOST 2023, the world's largest annual compost and organics waste recycling event, in Ontario, California. COMPOST 2023 is scheduled to feature informative speakers, sessions and workshops, exciting industry vendor exhibits, valuable networking opportunities and live product demonstrations at the popular "Demo Day".
Conference attendees can attend over 70 compost industry workshops, tours and educational sessions. The event's opening keynote speaker is Kara Brewer Boyd, president of the Association of American Indian Farmers. Kara's presentation, "The Land Was Made For You And Me", takes place on Wednesday, January 25 at  10:00 AM. The second keynote speaker, Michael Martinez, Founder and Executive Director of LA Compost, will be closing the conference with a presentation titled "Composting for Climate and Community Resiliency".
COMPOST 2023 will also host a vast industry tradeshow exhibit throughout the duration of the event. In Exhibit Booth #401, the Komptech Americas team will be available to provide insight to visitors into how Komptech's advanced composting technologies work together to efficiently produce clean, valuable compost products. In the booth, visitors can also see the Komptech Topturn X6000 windrow turner on display and speak with the Komptech Americas team about the working details, features and benefits of this powerful compost turning machine.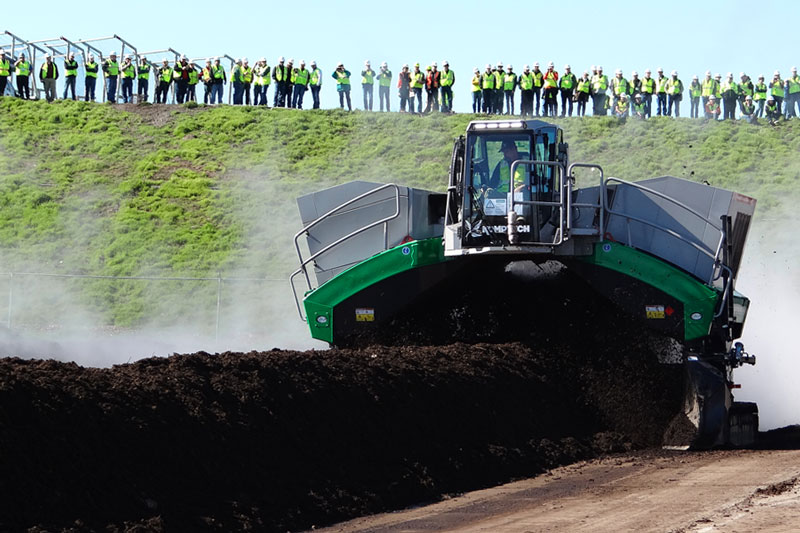 See the Komptech Topturn X63 compost windrow turner in action at the COMPOST 2022 Demo Day
The 2022 USCC conference will finish with its annual equipment Demo Day, the world's largest compost equipment demonstration. From industrial shredders to compost screeners to windrow turners, Demo Day attendees will see the latest equipment technologies from top compost industry manufacturers process materials live, up close and in action. This year's Demo Day will feature the Komptech Crambo dual-shaft shredder, the Komptech Topturn X63 windrow turner, and the Komptech Multistar XL3 star screen, all processing organic waste with ease and efficiency. In addition, Komptech Americas' team of compost experts will be on-hand, ready to answer any questions viewers may have.
Since 1990, the USCC has been the only national organization dedicated to developing, expanding, and promoting the composting industry. Komptech Americas is proud to be a Diamond Sponsor of COMPOST 2022 and a long-time supporter of the Council's efforts and mission to enhance the quality and education of compost production. We invite you to join us at COMPOST 2022 and hope to see you in Austin!
For more information: https://compostconference.com.
---
DATE/TIME:
Conference: January 24–26, 2022
Tradeshow Exhibition: January 25–26, 2022
Demo Day: January 27, 2022
EXHIBIT INFO:
Booth #300
VENUE:
AUSTIN CONVENTION CENTER – Exhibit Halls 1 and 2
500 E Cesar Chavez St, Austin, TX 78701