EVENT: 2022 Organics Waste Management Summit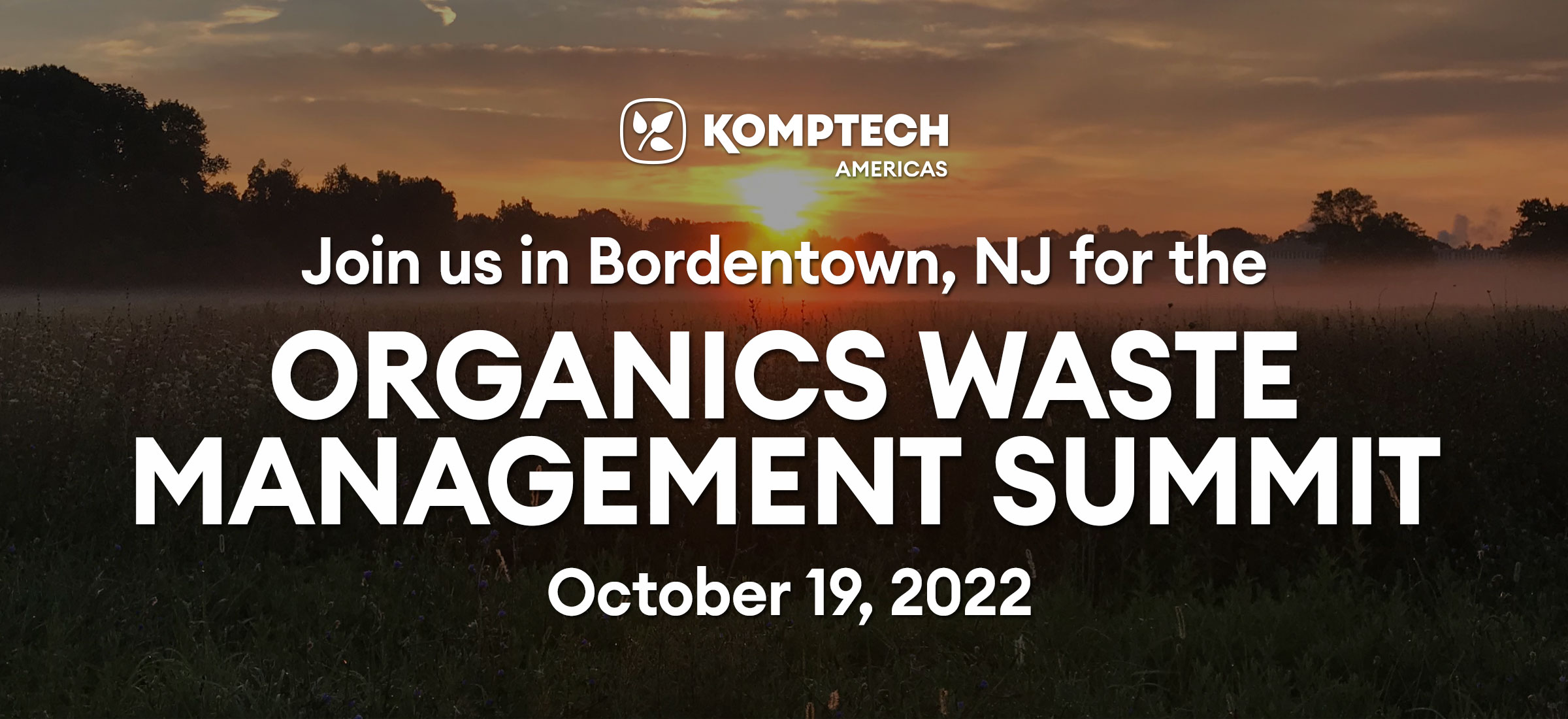 Komptech Americas is a sponsor and exhibitor at the 2022 Organics Waste Management Summit in Bordentown, New Jersey. At the event, attendees will have the opportunity to discover how Komptech solutions streamline organics waste processing operations to increase profitability.

On October 19, 2022, the New Jersey Composting Council will host its annual Organics Waste Management Summit at the Rutgers EcoComplex in Bordentown, New Jersey. This year's event is themed "Compost – Climate Change Connection" and will feature a diverse group of speakers with informative presentations.
At the all-day conference, attendees can listen in on compost industry thought leader panel discussions to gain insight into subjects important to organics professionals today. Presentations and panels include topics on state and city food waste initiatives and climate change programs, how to work with compostable packaging, compost facility management (economics, PFAS, new techniques), and planning and operating compost facilities.
The keynote speaker for the Summit is Dr. Lily Pollens, Ph.D. She is the author of the book "Resisting Garbage: The Politics of Waste Management in American Cities" and holds her doctoral degree from MIT in City Planning. In her keynote speech, Dr. Pollens will examine how cities can overcome the pressure towards waste disposal through waste management reform.
Komptech Americas is proud to be a sponsor of this year's Organics Waste Management Summit and will also host an exhibit booth throughout the event. Here, attendees can speak one-on-one with Keith Bartron, Area Sales Manager – Northeast U.S., to learn about Komptech's simple, four-step process that maximizes commercial composting production process efficiency and finished compost product quality.
For more information about the 2022 Organics Waste Management Summit and schedule visit: www.njcomposting.com/summit-2022
---
EVENT DATE/TIME:
Wednesday, October 19, 2022: 9:00 am – 5:00 pm (ET)
VENUE:
RUTGERS ECO COMPLEX
1200 Florence Columbus Rd, Fieldsboro, NJ 08505