EVENT: COMPOST 2023 Conference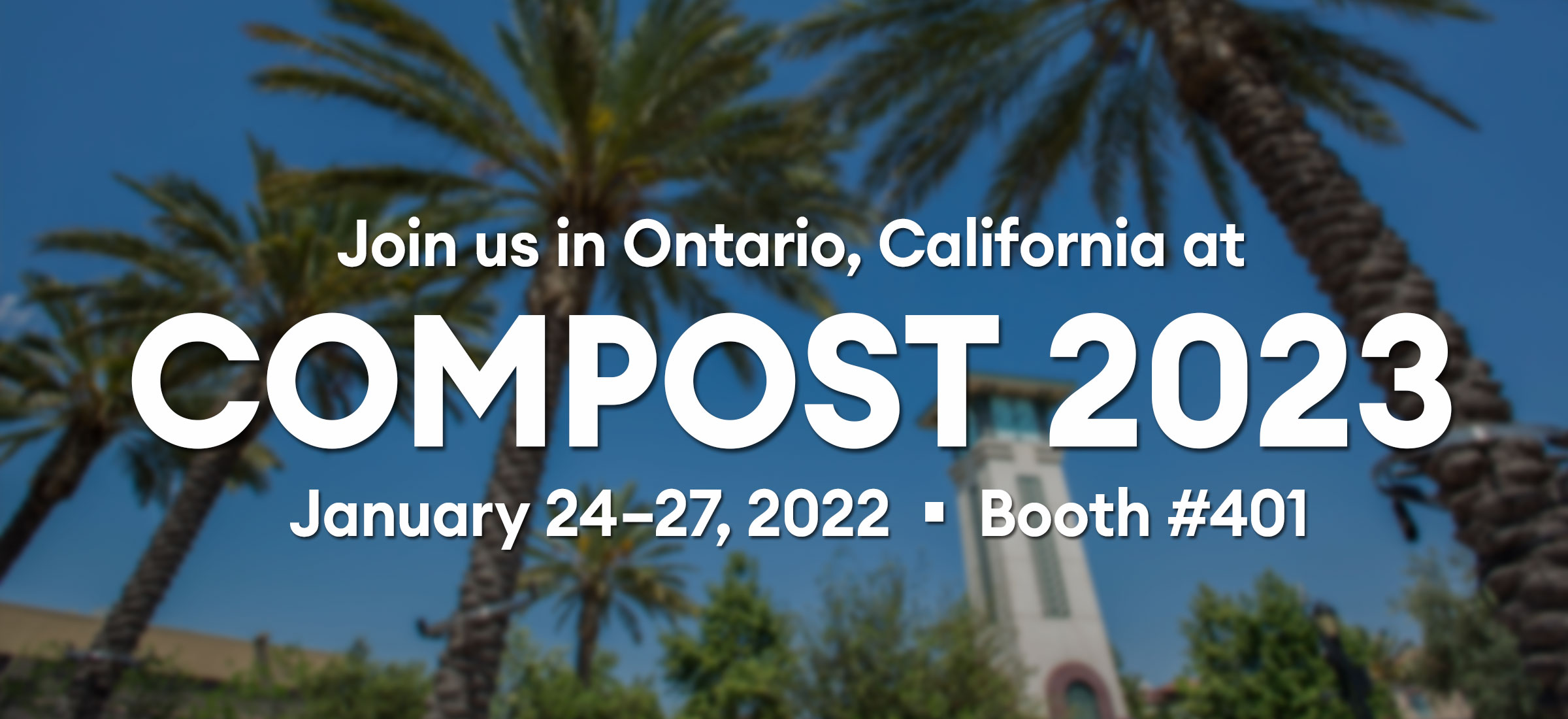 Komptech Americas is exhibiting at COMPOST 2023, the USCC's annual conference and tradeshow, January 24-27. Join us in booth #401 and at Demo Day to discover how the Komptech Compost Process helps commercial composters create more efficient processes, remove contaminants, and increase profitability.
The compost industry's premier annual conference, COMPOST 2023, is almost here! Komptech Americas is proud to be a Diamond Sponsor, booth exhibitor and Demo Day participant at this event. We are excited to showcase the latest organics waste processing technologies that drive the Komptech Compost Process. At the conference, our team will be on hand in the Komptech exhibit booth #401 and at Demo Day to help you discover how Komptech technologies work together to efficiently remove contaminants, streamline production, shorten composting times and increase compost facility profitability.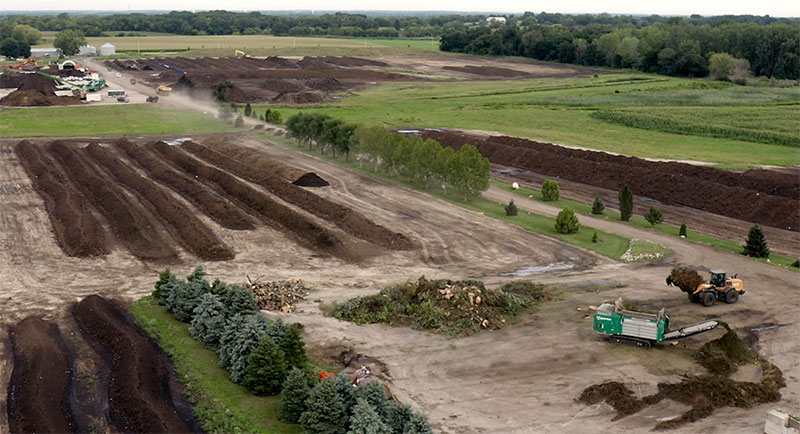 The Komptech Compost Process is based upon four simple steps of Shred – Turn – Screen – Separate for optimum compost quality.
The Komptech Compost Process consists of four key stages: Shred, Turn, Screen, and Separate. This 4-step process utilizes advanced and proven technologies that effectively prepare organics for windrow composting, contaminant removal and final product screening. This process helps commercial compost facilities produce cleaner finished compost with fewer contaminants, improving end-product value in the marketplace. And because our process helps improve production efficiency, it significantly increases profitability for commercial composters.
We understand that developing or updating processes within commercial composting operations can be challenging, especially since each composter's goals and needs are unique. That's why we provide a consultative approach to helping clients discover the right technology solutions tailored to meet their individualized requirements. That is how we ensure you receive what you need for maximum success.
In addition to showcasing our technologies and process, we'll also have plenty of engaging activities planned throughout the event. From a large-format HD video wall to touchscreen kiosks to an in-booth happy hour, a Topturn X windrow turner, you'll experience informative interactivity and fun in our booth.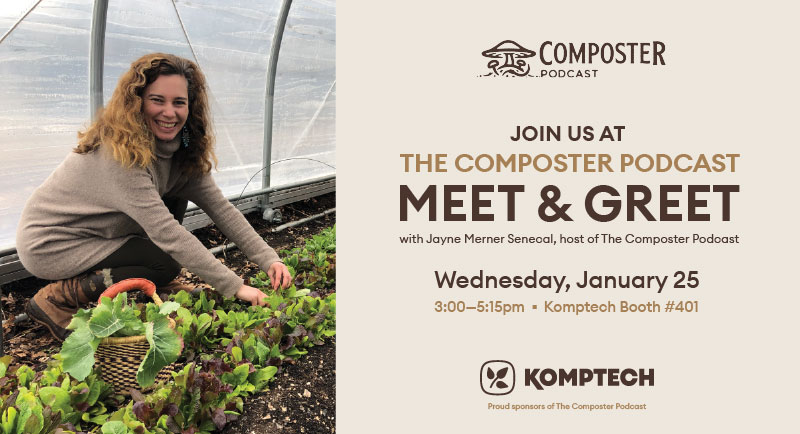 Join us for 'The Composter Podcast Meet & Greet' during the Komptech Americas In-Booth Happy Hour at COMPOST 2023.
Be sure to join us for an in-booth happy hour on Wednesday, January 25, from 3:00—5:15 PM, where you can meet Jayne Merner Senecal, host of "The Composter Podcast". We want our COMPOST 2023 booth visitors to have a great time while learning more about how they can improve efficiency and profitability with Komptech composting solutions.
Whether you are looking for ways to improve compost product quality, streamline production processes or just need guidance on getting started with the Komptech Compost Process, we have something for everyone at this year's COMPOST 2023 Conference. We invite you to join us in Ontario to discover how your commercial compost production can become more efficient and profitable with the right technologies in the right places!
For more information: https://compostconference.com.
---
EVENT DATES AND TIMES:
Conference: January 24–26, 2023
Tradeshow Exhibition: January 24–26, 2023
Komptech In-Booth Happy Hour: January 24, 2023 / 3:00–5:15 PM
Demo Day: January 27, 2023
KOMPTECH EXHIBIT INFO:
Booth #401 in the Exhibition Hall
VENUE:
Ontario Convention Center
2000 E Convention Center Way, Ontario, CA 91764