Born From Innovation
What started in 1992 with the passion of a few pioneers, has evolved into North America's leading waste technology supplier
The roots of our brand began in Austria, where Komptech became one of the first companies in Europe to introduce equipment built to process organic waste. It was here that the precise European engineering behind Komptech equipment took shape. And, although the first Komptech machine was sold in the United States in 1999, the Komptech brand wasn't established in the West until 2007, when Komptech USA was founded.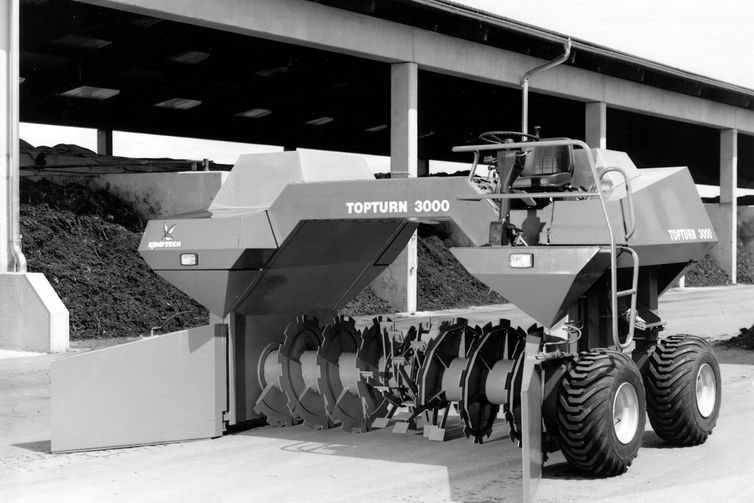 The first Topturn windrow turner in 1992
At that time, with a dedicated subsidiary in North America, the Komptech brand began to gain a reputation throughout the waste recycling industry in the U.S. and Canada, as top quality, waste processing technology that is intuitive in design and engineered for reliability and efficiency. But our innovation is not held exclusively by the machinery we sell. It's also in our very approach to how we work to ensure our customers' success.
In 2014, Komptech USA was purchased by M-L Holdings Company, and the company officially became Komptech Americas, LLC. Today, with 13 dealership partners throughout the United States and Canada, Komptech Americas is the master distributor of Komptech equipment throughout the Western Hemisphere.
With a specialized product portfolio that includes over 30 different types of machines covering all key processes in modern waste handling, a consultative guiding approach to solution development for customers, and full service after-sales support and parts, Komptech Americas has become a leading supplier to the recycling and waste processing industry.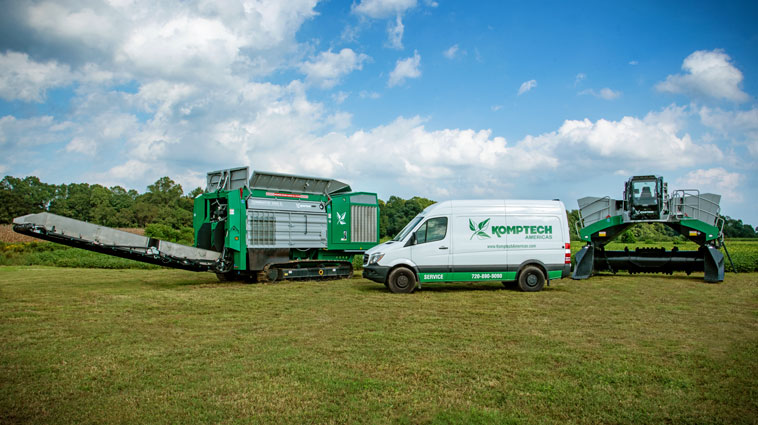 Today, Komptech Americas is the master distributor of Komptech equipment throughout North America
Providing customer value is our focus as we strive to be the industry's technological leader through continual innovation. Komptech Americas is dedicated to working with you to help you solve your waste problems and identify opportunities with comprehensive, detailed solutions driven by world-class technology.