Komptech Americas Dealer Network Grows In Canada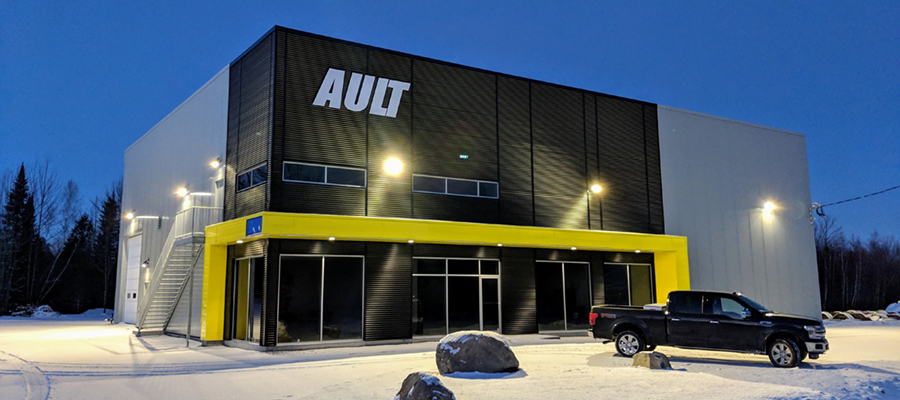 Komptech Americas is pleased to add Ault Equipment to our network of North American dealers. Ault will represent Komptech Americas' portfolio of machines throughout Quebec and eastern Canada
Komptech Americas, an industrial waste processing equipment supplier based in Denver, Colorado, has added Ault Equipment to their network of dealers. Ault will represent Komptech Americas' portfolio of industrial shredders, compost windrow turners, star screens, drum screens, and waste separators built for the solid waste and organic waste recycling markets, throughout Quebec, Canada.
To diversify their product offering for customers, Ault Equipment investigated what was available outside their existing selection of crushers, screens, and other heavy equipment. Considering the investment these machines require, President and Founder of Ault Equipment, Jackson Ault, made sure to examine his options closely.
"We looked at a variety of manufacturers and Komptech was the most comprehensive," he said.
After meeting at a trade show a few years ago, Jackson Ault and Kevin Yuncker, Komptech Americas' senior sales manager, noticed the great number of traits their two companies share.
"There is an alignment of ideals between Komptech and Ault," said Yuncker. "We both have a specialized lineup of products and we place a high priority on providing reliable service to our customers."
"We were really impressed with their manufacturing quality," said Ault. "Komptech has a ton of experience in their field – it becomes obvious when operating the equipment that they have been developing diligently for years."
Ault Equipment will primarily serve Quebec and eastern Canada, with Komptech machinery now available in those areas.
Learn More About Ault Equipment at https://ault.ca/en/
WANT MORE INFORMATION?
Our team and network of dealers are ready to help you accomplish more by delivering industry and product expertise combined with world-class parts and service support. How can we help you?