Jan 24–27, 2022 | Austin, TX
Join Us in Austin
at COMPOST 2022
The world's largest compost industry event and premier professional meeting for commercial composters and organics recycling professionals
Komptech Americas is proud to be a Diamond Sponsor of the USCC's COMPOST 2022 conference. We invite you to meet our team in Booth #300 and discover how our advanced organic waste processing technologies work together to help you achieve more valuable compost products.
SEE IT ON DISPLAY IN OUR BOOTH
Topturn X6000 Compost Windrow Turner
While at the COMPOST 2022 Conference, stop by the Komptech Americas Exhibit Booth #300 and see the Topturn X6000 turner up close and on display. Our team is ready to show you the working details, features and benefits of this heavy-duty, high-production compost windrow turner.
Topturn X6000 Features:
Wheel or track chassis configuration
Powerful CAT® C9.3B Tier 4f/STAGE V engine
Massive 4'7″ diameter turning drum and plow blades produce a 20'4″ wide windrow
Hydraulically lifted, pressurized, filtered and air-conditioned cabin
Available rear-view 360-degree camera and hose reel watering system options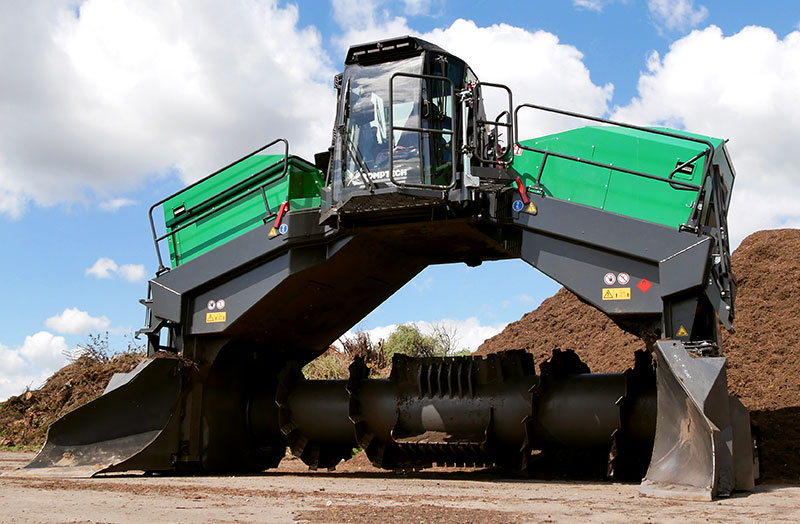 SEE THEM IN ACTION AT DEMO DAY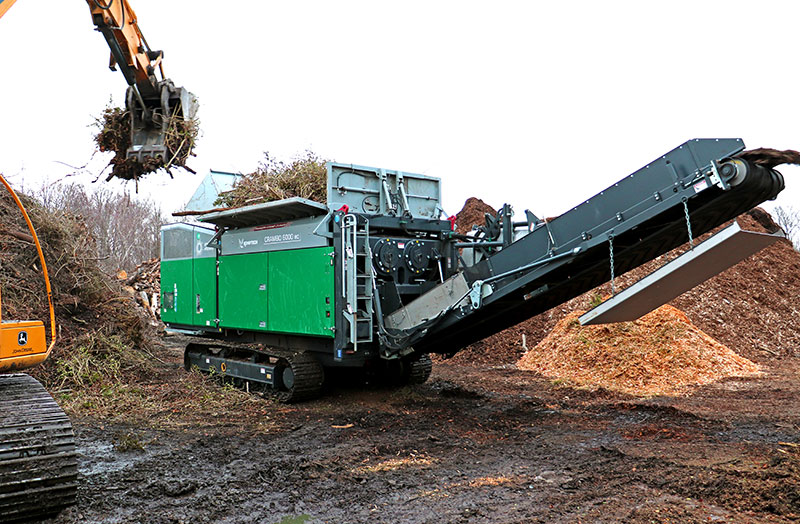 Many commercial composters process incoming organic waste with high-speed grinders. While these machines may increase throughput, they also reduce plastics and other contaminants to less than 1/2-inch.
The Komptech Crambo is a low-speed, high-torque shredder that shreds organics to a coarse-cut, producing material that maintains better porosity and airflow within windrow piles. By minimizing fines, the Crambo keeps contaminants large enough for easy separation and removal.
Crambo Features:
High-throughput shredding mixes and blends organics for homogeneous output
Remote-controlled hopper with 11-foot feed opening into extra-large shredding unit
Continuous cutting gap adjustment for various output particle sizes
It is critical that contaminants, like plastics and glass, do not get reduced in size during windrow turning. This problem is solved by using a compost turner with a turning drum without knives.
The Komptech Topturn X63 turner features a large-diameter turning drum that produces tall, peaked windrows. The X63 transfers the hot, wet compost inside the windrow pile to the outside, while the exposed, dry material is mixed into the pile's center, all without reducing the size of contaminants to be removed downstream.
Topturn X63 Features:
Powerful CAT® C13 Tier 4 Final/Stage IV diesel engine with 390 HP
Large-dimensioned 4'7″ diameter turning drum for a 18'8″ x 8'6″ windrow/li>
Hydraulically extendable maintenance platforms for fast and convenient maintenance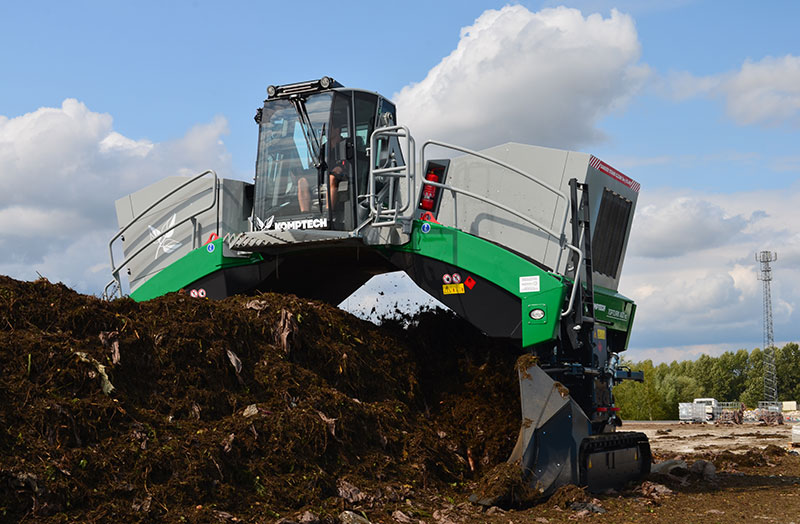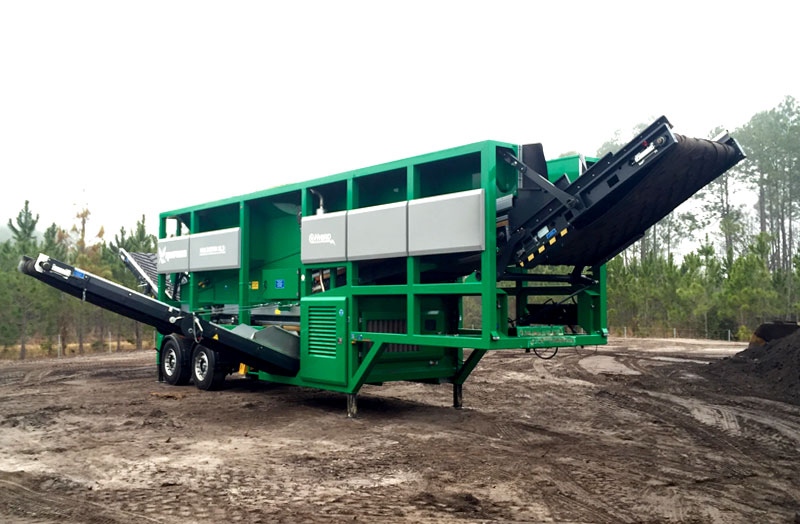 After the windrow composting process, screening organics material helps ensure a high-quality, uniform end product. Screening also helps prepare material, even when wet, to remove contaminants before final output.
The Komptech Multistar XL3 is a 3- or 2-fraction mobile screener, available in track or wheeled configurations, built for medium and large-volume compost, soil and mulch producers. The XL3 offers unmatched flexibility and simple adjustability between fractions with the touch of a button.
Multistar XL3 Features:
Large 9.2 yd3 hopper enabling up to 400 yd3/hr throughput
Easily switch between 3- or 2-fraction screening and particle size adjustment in minutes
Utilize windsifting technology with the XL3 to screen and separate contaminants in one step
Are You Ready to Optimize Your Compost Operation?
Speak With Our Compost Experts
We invite you to speak directly with one of our in-house experts on commercial composting practices, processes and technologies. They will work with you to outline your compost challenges and offer advice and available solutions that will help you produce cleaner compost more efficiently and profitably. Please complete the consultation request form on this page to speak with a Komptech compost professional.
Meet With Us at the COMPOST 2022 Conference
DATES: January 24–27, 2022
LOCATION: Austin Convention Center – 500 E Cesar Chavez St, Austin, TX 78701
EXHIBIT INFO: Booth #300 in the Exhibit Hall