Jan 24–27, 2023 | Ontario, California
Let's Talk Organics
at COMPOST 2023
Meet us at the world's largest compost industry event and professional meeting for commercial organics waste recycling professionals.
We're proud to again be a Diamond Sponsor and exhibitor at the COMPOST 2023 conference. Join us in exhibit booth #401 and discover how Komptech organics waste processing technologies work together to make commercial compost production more efficient and profitable.
SEE IT UP CLOSE AND ON DISPLAY IN BOOTH #401
Topturn X63 Compost Windrow Turner
While at the COMPOST 2023 Conference, stop by our exhibit booth #401 and see a Topturn X63 windrow turner up close and on display. Our organics solutions team will be in the booth and ready to show you the details, features and benefits your compost facility will see from this heavy-duty, high-production machine.
Topturn X63 Series Key Features:
Wheel or track chassis configuration
Powerful CAT® C13 Tier 4F diesel engine with up to 390 HP
Massive 4'7″ diameter turning drum produces a max windrow size of 18'8″ x 8'6″
Pressurized, filtered and air-conditioned cab with a hydraulic lift
Available rear-view 360-degree camera and hose reel watering system options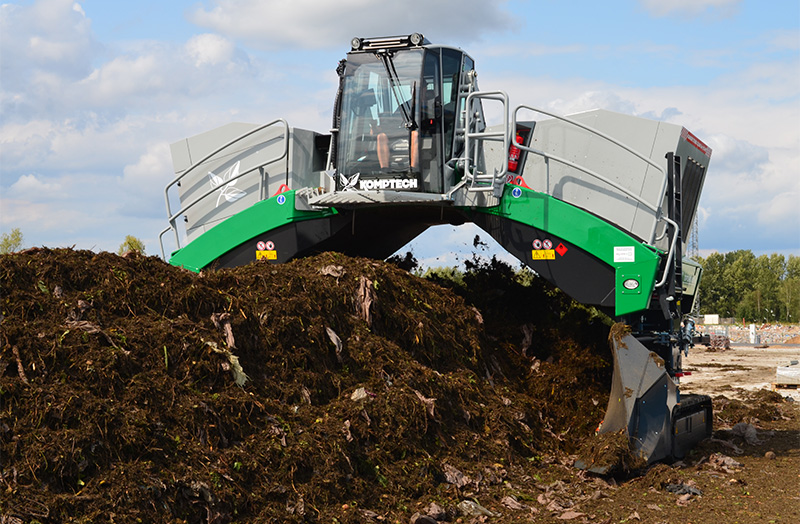 SEE THESE MACHINES IN ACTION AT DEMO DAY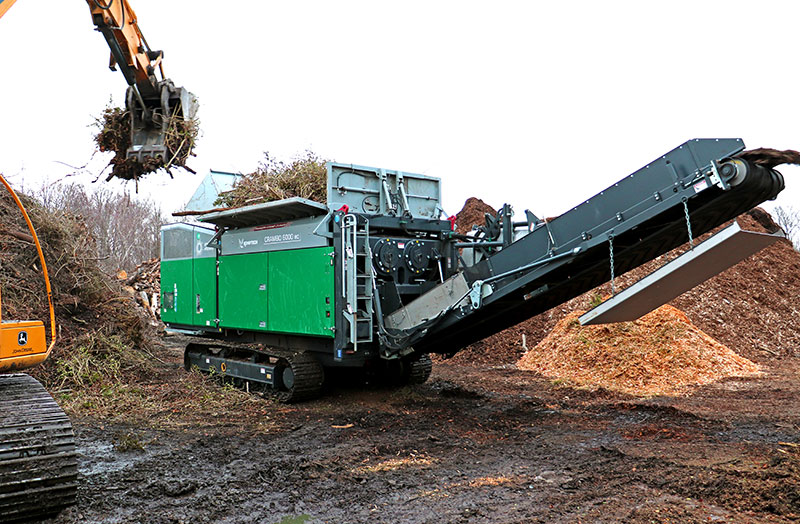 Crambo Dual-Shaft Shredders
Many commercial composters have traditionally processed incoming organic waste with high-speed grinders. While high speeds may increase throughput, grinders ultimately reduce the particle sizes of harmful plastics and other inorganic contaminants to less than 1/2 inch.
Crambo shredders are low-speed, high-torque dual-shaft machines that reduce organics waste to a coarse cut particle output, providing better porosity and airflow within windrows. The Crambo keeps contaminants large and minimizes fines, making final contaminant removal easy.
Crambo Key Features:
High-throughput shredding mixes and blends organics for a homogeneous output
Remote-controlled hopper with 11-foot feed opening into extra-large shredding unit
Continuous cutting gap adjustment for various output particle sizes
Topturn X Series Windrow Turners
To successfully produce premium compost, it's critical that contaminants, such as plastics and glass, not be reduced in size during the windrow-turning process.
The Topturn X windrow turner features a large-diameter, hydraulically-driven turning drum without knives. The Topturn X transfers hot, wet compost from inside the pile to the outside. At the same time, the exposed, dry material is mixed back into the pile without reducing the size of contaminants to be removed downstream.
Topturn X Series Key Features:
Produce ideal triangular windrow shape for faster composting times
Easy and accessible maintenance with hydraulically extendable service platforms
Infuse water directly into the center of the windrow pile while turning (available option)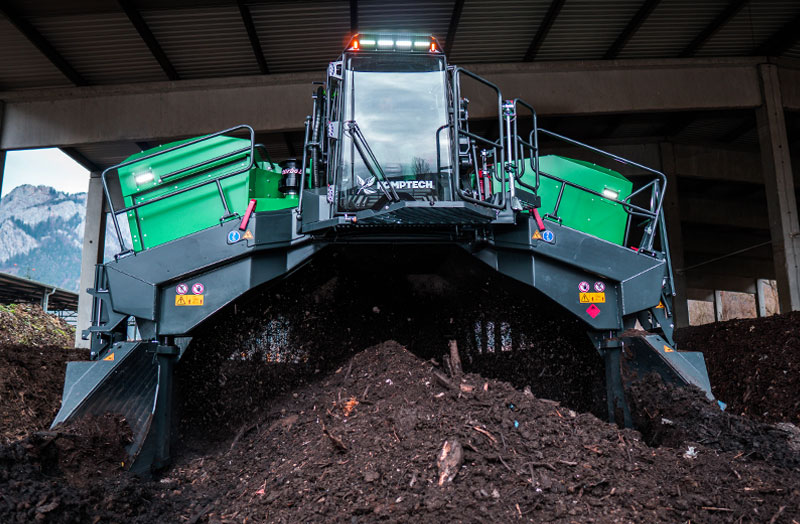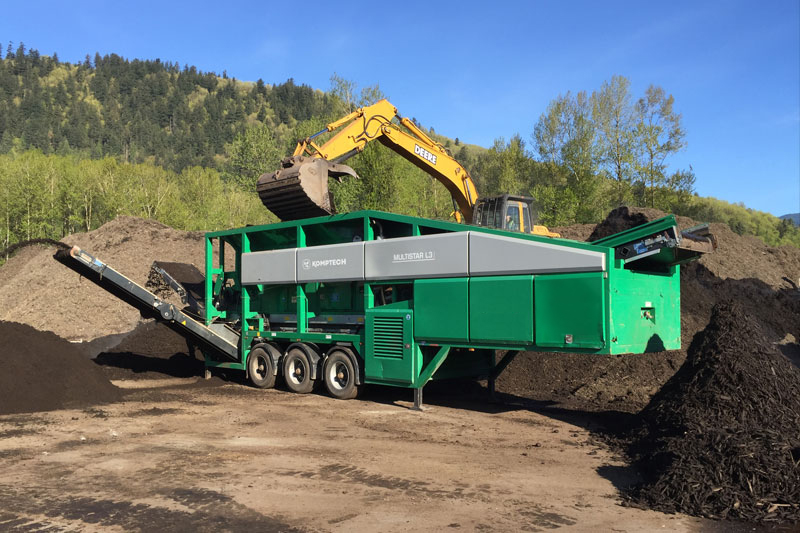 Multistar Star Screens
After the windrow composting process, screening the material helps ensure a high-quality, uniform end product. Screening also helps prepare the composted material for contaminant removal, even when wet.
Multistar star screens are mobile screening machines, available in track or wheeled configurations, built for medium and large-volume compost, soil and mulch producers. The Multistar offers unmatched flexibility and simple adjustability between fractions with the touch of a button.
Multistar Star Screen Key Features:
Large infeed hoppers enabling between 262–650 yd3/hr throughput
Easily switch between 3- or 2-fraction screening and particle size adjustment in minutes
Utilize available windsifting technology to screen and separate contaminants in one step
Ready to Make Compost Production More Profitable?
Chat With Our Organics Processing Experts
While at COMPOST 2023, stop by our exhibit booth #401 and speak with our organics processing experts on today's best practices and technologies available for commercial composting. They will work with you to understand your compost challenges and offer professional guidance to help you produce cleaner compost more efficiently and profitably. Please complete the consultation request form on this page to schedule a one-on-one appointment with a Komptech compost professional.
Meet With Us at the COMPOST 2023 Conference
DATES: January 24–27, 2023
CONFERENCE LOCATION: Ontario Convention Center – 2000 E Convention Center Way, Ontario, CA 91764
EXHIBIT INFO: Booth #401 in the Exhibition Hall
DEMO DAY LOCATION: One Stop Landscape Supply – 13024 San Timoteo Canyon Rd, Redlands, CA 92373