Customer Story: Metro Site, Inc.
Georgia C&D Waste Recycler Succeeds With Separation
Recycling C&D waste is tough. For Scott Ledford, owner of Metro Site, Inc. in Commerce, GA, finding the right equipment technology to help divert C&D from area landfills became a primary focus.
WATCH THE VIDEO STORY

Common C&D Recycling Issues
Inefficient Production From Manual Separation: For some C&D roll-off dumpster companies and recycling facilities, sorting and separating incoming waste is performed by excavators and manual labor. This process can be a time-consuming, laborious and sometimes injury-prone task. In addition, it can be very difficult for recyclers to find the staff to fill these positions in challenging labor markets.
Poor Recovery Rates on Recyclable Commodities: Manually sorting and separating C&D waste may lead to valuable recyclable commodities being missed and sent to the landfill. Recyclables include metals, aggregates, concrete, wood, textiles and paper. There is an opportunity for C&D roll-off dumpster companies and recycling facilities to recover materials from the waste stream and replace them with alternative revenue streams.
Low Profit Margins From Unclean Waste Streams: With incoming C&D debris, recyclers commonly spend a lot of time battling plastic film that is tangled with ferrous metal objects or materials. The metals are valuable materials that can be recycled but they must be cleaned of the unwanted plastics to retrieve a higher market price. Sometimes, even magnets are unable to successfully separate and remove lightweight film plastics from C&D.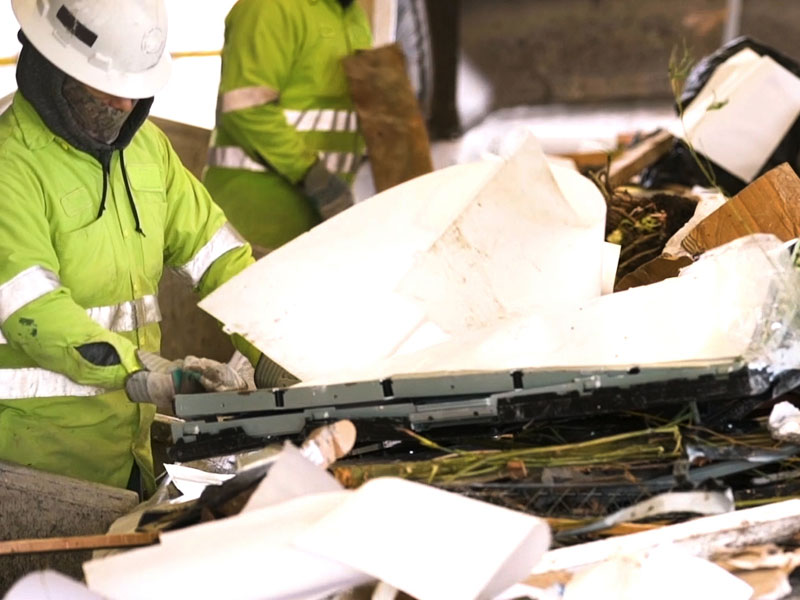 How Are These Challenges Solved?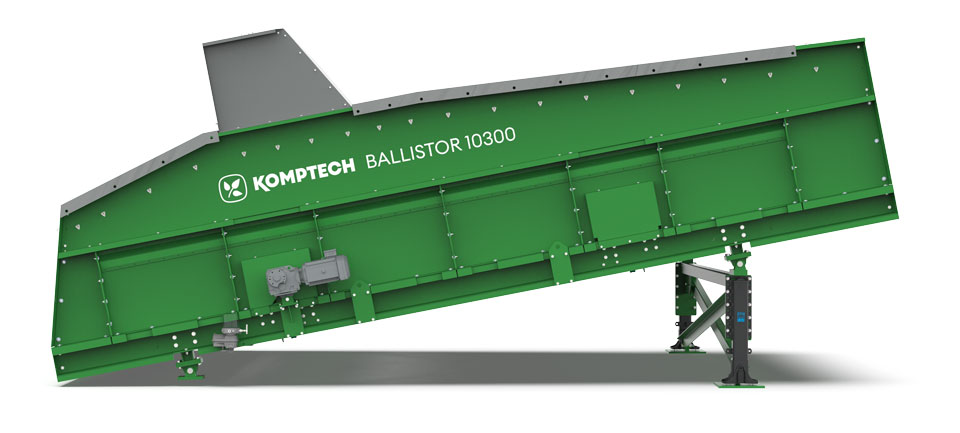 Go Ballistic.
The Komptech Ballistor efficiently separates waste and potential recyclables in a single operation, enabling C&D recyclers to improve downstream sorting efficiency, gain cleaner waste streams and increase recyclable commodity recovery rates.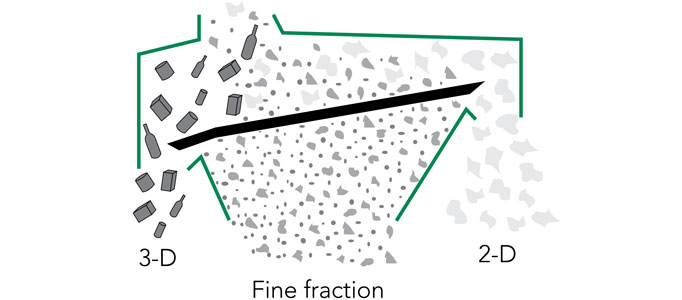 HOW THE BALLISTIC PROCESS WORKS
2D FRACTION: The 2-dimensional fraction is shaken clean of impurities as it passes across the screen paddles and transported upwards.
3D FRACTION: The 3-dimensional fraction is moved downwards by the ballistic movement and removed.
FINES FRACTION: Variable hole sizes of the screen paddles further sort rising material to separate the fines fraction.
"The Ballistor made a bigger impact than what I had anticipated….productivity is higher, with less and less labor."
— Scott Ledford, Owner, Metro Site, Inc.
IS BALLISTIC SEPARATION RIGHT FOR YOU?
Book a complimentary consultation to find out.
We are now accepting reservations for 30-minute, one-on-one consultations with our Komptech C&D waste technology experts. Reserve your consultation now!
Each consultation is an opportunity for C&D recyclers to:
Discuss their unique facility and operational process needs with C&D waste industry experts and receive helpful answers in real-time.
Gain insight into the latest C&D waste processing solutions available to improve efficiency and recovery rates.
Learn details about ballistic separation technology and how it integrates with existing C&D recycling operations.
Schedule a future product demonstration.
CONSULTATION REQUEST FORM:
To request your complimentary C&D waste separation consultation appointment, please complete the form below. A Komptech Americas representative will contact you to confirm the scheduled meeting day and time and provide additional details. We look forward to working with you!
"*" indicates required fields