Will Hancock To Speak at 2021 C&D World Conference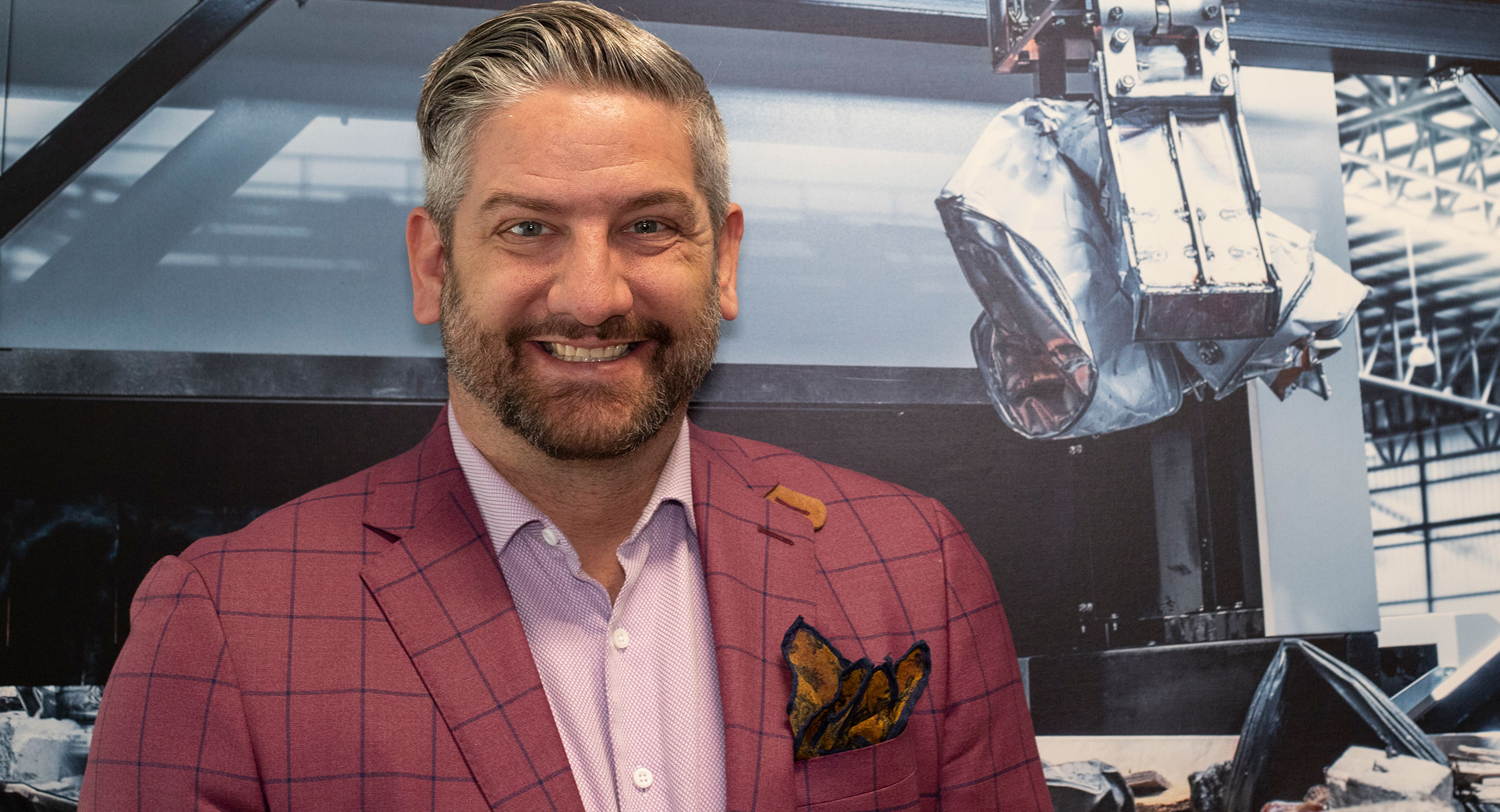 If you're a C&D waste recycler, you know that there is tremendous opportunity to expand processing efficiency and increase material recovery from C&D waste streams. Across a variety of operation types, pre-shredding and pre-separating incoming C&D materials before sort lines enables recyclers to accommodate higher material volumes, maximize sorting labor efficiency and safety, increase recovery rates and add commodity revenue.
Looking to Industry Experts
This year at C&D World 2021, the CDRA's annual conference and exhibition, William Hancock, Stationary Equipment Sales Manager at Plexus Recycling Technologies and Komptech Americas, will deliver an overview presentation on the technologies and processes of an efficient C&D pre-processing system in the "Technology Forum – Latest Trends in C&D." Conference attendees can watch Will's presentation live and virtually on Sunday, March 21 from 3:30pm-5:30pm EST.
"In my presentation, I will discuss how this two-step process of low-speed shredding followed by ballistic separation allows for easier segregation and sorting of valuable materials, while also contributing to a safer work environment for sort line workers," says Hancock.
For over 6 years, Will Hancock has been responsible for all stationary equipment and robotics sales in North America for Komptech Americas and Plexus Recycling Technologies. With more than 13 years of experience in the recycling industry, Will is also the first person to sell robotics into the C&D industry within the United States.
The Right Technology Improves C&D Profitability
"To produce clean and saleable recovered C&D commodities you need the right technology in the right places," says William Hancock, Stationary Sales Manager at Plexus Recycling Technologies. "We recommend a pre-processing system with a low-speed shredder and ballistic separator, which can eliminate up to 50 percent of labor costs right from the start."
The first step is to reduce the incoming C&D material to no smaller than a 3-foot minus fraction size with the Komptech Terminator, a single-shaft low-speed waste shredder. By lowering the density of the material, the Terminator keeps it large enough for manageable downstream separation and prepares it for ballistic separation.
The shredded material will then travel up a belt to the Komptech Ballistor ballistic separator which provides three-way separation of three-dimensional, two-dimensional and fines in one process, with output sizes that can easily be adjusted as required. Without the ballistic separator, C&D material sent across sorting belts as on overburdened mix of light plastics, bulky objects and materials, concrete, wood, cardboard and textiles – all of which is extremely difficult and unsafe to sort manually.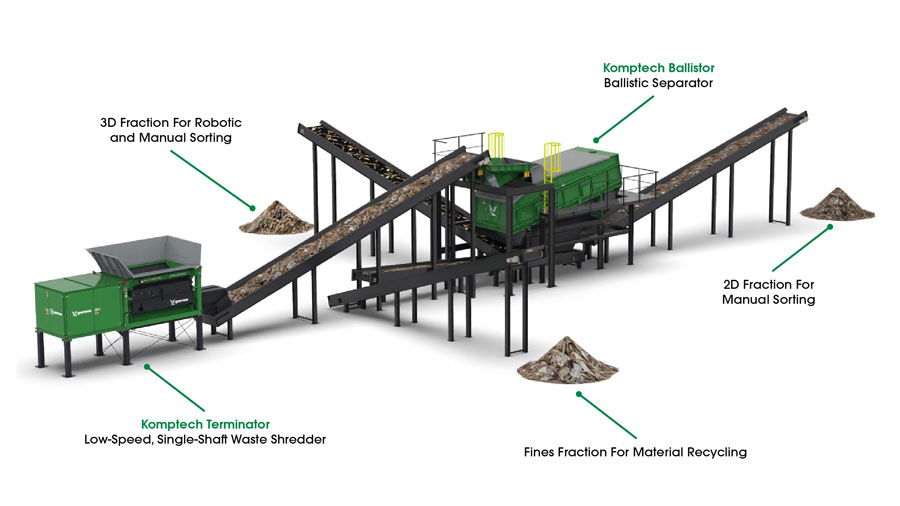 The Komptech Nemus 2700 trommel screen processing incoming food waste.
By pre-shredding and pre-separating, recyclers achieve a cleaner, easier to sort downstream flow. Furthermore, decreased contamination in recyclable commodities also makes these materials more appealing to end-user markets. The Construction & Demolition Recycling Association (CDRA) estimates that nearly 4,300 acres of landfill space are saved through the current recycling rates of about 583 million of material.
"By leveraging our automated C&D processing technologies, facilities can decrease the amount of material that is sent to the landfill while simultaneously increasing the amount of material recovered and producing cleaner commodities that can gain higher profits," says Hancock.
Learn More:
For more information about CDRA and C&D World 2021 conference please visit: https://cdrecycling.org/events/c-d-world-2021