Will Hancock Speaks on 'C&D Profitability' at WasteExpo 2021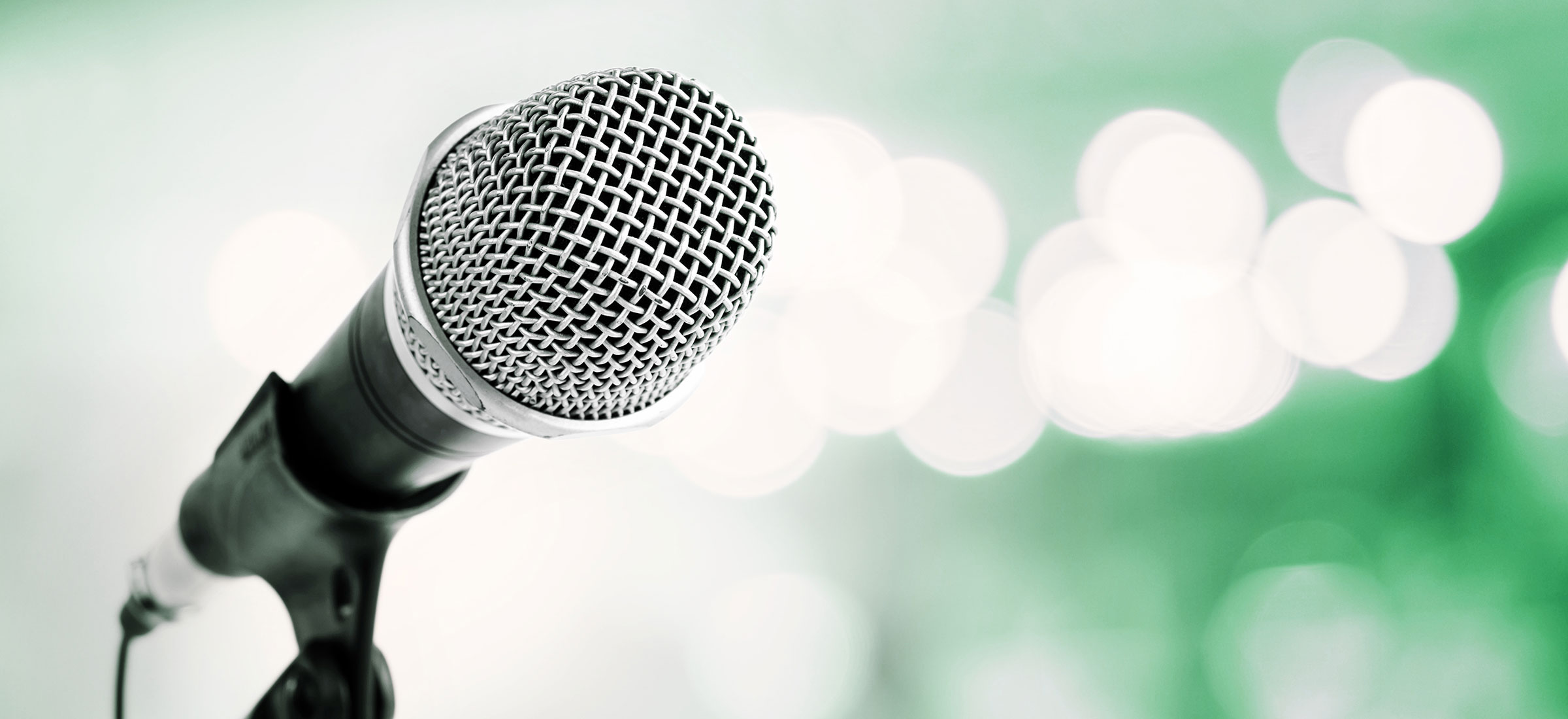 On June 29, 2021 at WasteExpo 2021, Will Hancock will deliver a presentation on how a technology system purpose-built for C&D waste can maximize efficiency, lower labor costs and increase recovery rates for recyclers.

In 2018, the EPA estimated that 600 million tons of construction and demolition (C&D) debris were generated in the United States, which is more than twice the amount of generated municipal solid waste (MSW). Over the last several decades, landfills that accept C&D materials have not only decreased but tip fees at those that do accept it have also increased. Although C&D and mixed waste recyclers are faced with several challenges, there is still a significant opportunity to profit from automating and updating their processes to efficiently capture the value in the C&D waste stream.
The Right C&D Processing Technology in the Right Places
C&D waste generally enters a recycling facility as truckloads of bulky materials including concrete, metals and scrap wood, mixtures of appliances, mattress and plastic film. To increase production efficiency, decrease labor costs and ultimately improve the quality of the end products, recyclers need purpose-built solutions strategically placed.
"Converting a labor-dependent C&D recycling operation into a profitable, automated, highly efficient, mixed C&D waste recovery business begins with a system purpose-built for pre-processing incoming materials," says William Hancock, Stationery Sales Manager for Plexus Recycling Technologies and Komptech Americas.
Komptech Americas and Plexus Recycling Technologies have developed a two-phase approach to automating this process. The first step in smarter C&D waste processing is to create a system that utilizes low-speed, high-torque shredding of incoming C&D materials, followed by ballistic separation of 2D, 3D and fines fractions before the sort line. These combined processes can eliminate up to 50 percent of labor costs immediately. In addition, C&D processing facilities can further streamline efficiency with an AI-powered robotic sorting system like the ZenRobotics Heavy Picker from Plexus Recycling Technologies, which is engineered for 24/7 automated sorting of C&D waste.
STEP 1: Low-Speed Pre-Shredding of Incoming C&D Materials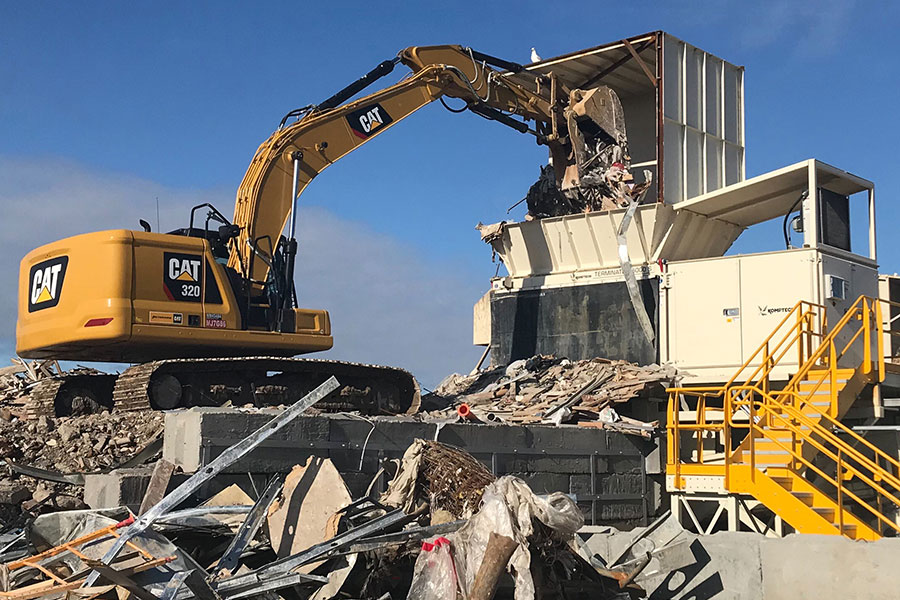 The Komptech Terminator pre-shredding incoming C&D materials to 3′ minus size before ballistic separation.
STEP 2: Ballistic Separating 2D, 3D and Fines Fractions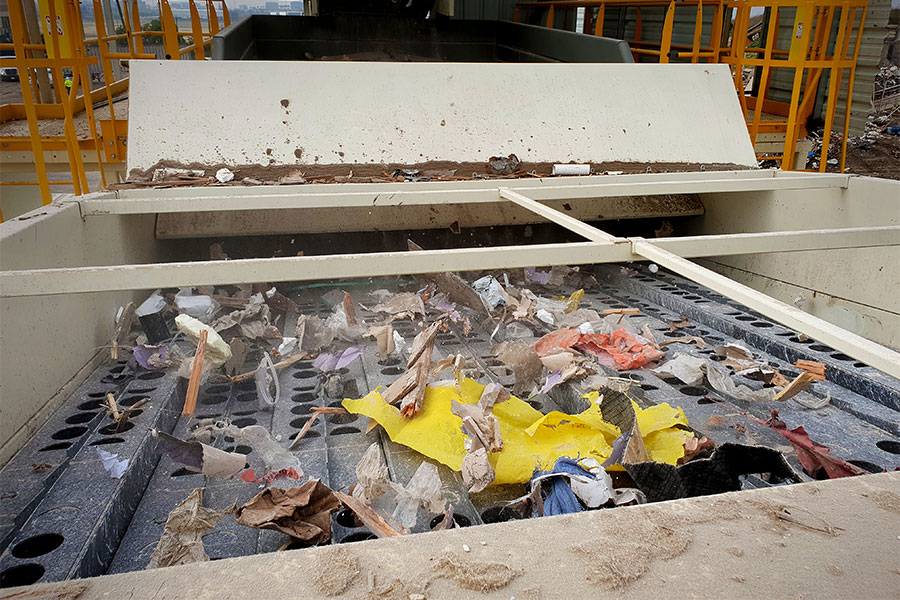 The Komptech Ballistor separating pre-shredded C&D into 2D, 3D and fines fractions in one process.
STEP 3: Automated, AI-powered Robotic Sorting of C&D Waste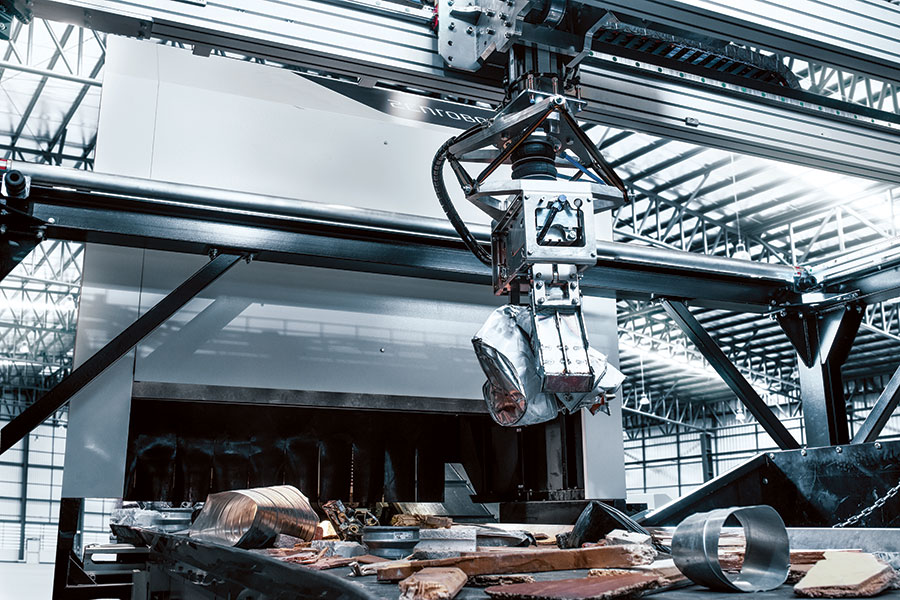 The ZenRobotics Heavy Picker robotic sorting system can operate 24/7 with up to 2,000 picks per hour.
Looking to Industry Experts
This year at WasteExpo 2021, North America's largest solid waste recycling and organics event, Will Hancock, will deliver a presentation on Tuesday, June 29 at 3pm in Room N101, in the conference education session titled "State of C&D Recycling Market Development and Technology Advancements." Hancock, alongside other C&D recycling industry experts, will discuss the current state of C&D recycling markets and available technologies to achieve greater profitability.
"While recyclers do face numerous challenges day-to-day, there are new and smarter technologies coming into the market," says Hancock. "Recyclers now have the opportunity to operate more efficiently while also improving their recovery rates."
Will Hancock has served the recycling industry for over 13 years and is also the first person to sell robotics into the C&D industry within the United States. For over six years, Hancock has been responsible for all stationary equipment and robotics sales in North America for Komptech Americas and Plexus Recycling Technologies.
Join Us at WasteExpo 2021
While attending WasteExpo 2021, we invite you to join Will Hancock and the rest of the Komptech Americas technology solutions team in Booth #1345, June 29 and 30, 2021 from 10am–5pm. For more information about the WasteExpo 2021 Conference and Exhibition, visit https://www.wasteexpo.com