Ballistor
Ballistic Separator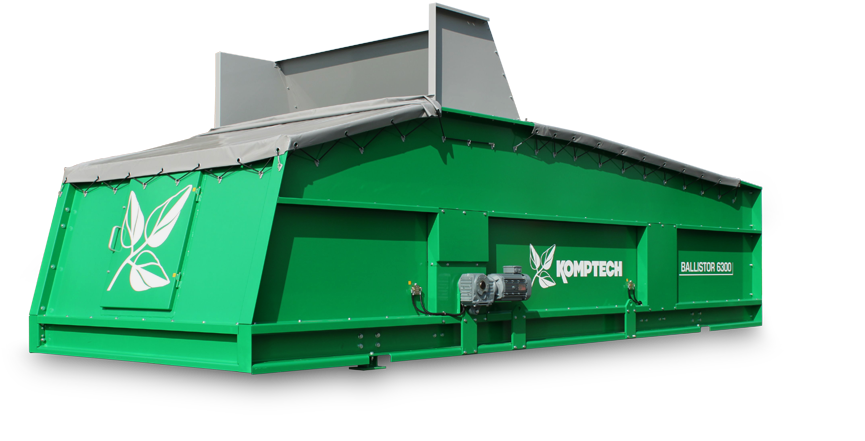 Mixed Waste Separation
The Komptech Ballistor combines screening with ballistic separation to separate 2D, 3D and fine fractions from C&D, single stream recyclables, and MSW. The 2-dimensional fraction is shaken clean of impurities as it passes across the screen elements, and transported upwards. The 3-dimensional fraction is moved downwards by the ballistic movement, and removed. Variable hole sizes of the screen elements further sort the rising material to separate out the fine fraction. An efficient electric drive system and low power requirements keep energy costs low with long service life.
Download Komptech Ballistic Brochure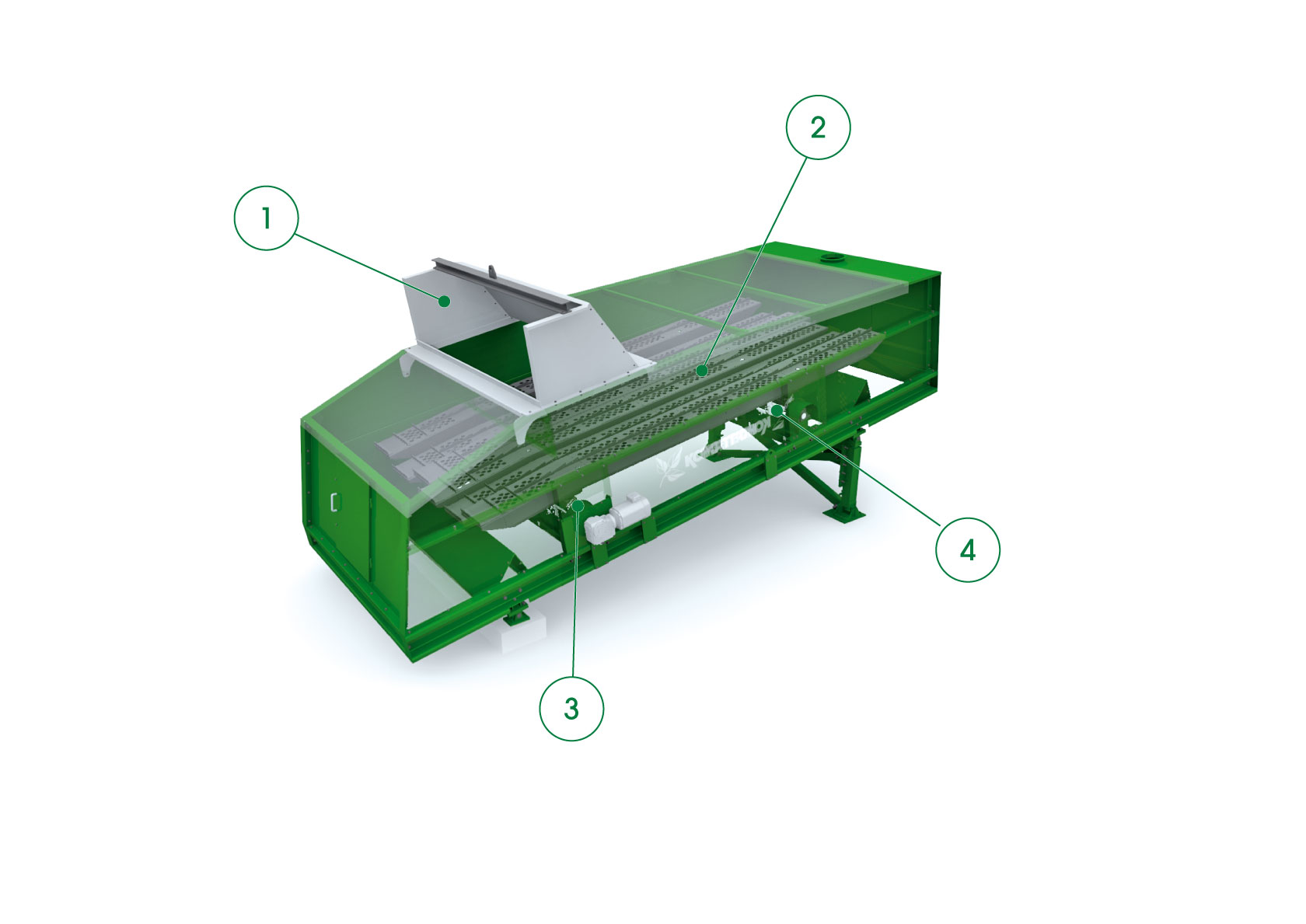 Komptech Ballistor Core Features
1

Configurable Options

The Ballistor is available in four sizes, in either a stationary or mobile versions, with options for an in-feed hood and adjustable in-feed flap.
2

Selectable Screening

Variable hole sizes in the screening elements of the Ballistor help to efficiently separate the rising 2D material from the fine fraction materials.
3

Efficiently Built

The sturdy housing simplifies installation, gives efficient access to the screen elements, and reduces operating costs by making it easy to replace the wear elements.
4

Reliably Driven

Automatic lubrication options combined with electronic monitoring make the machine dependable even under heavy-duty operation.
The Komptech Ballistor is Built to Efficiently Separate Materials Such As
Commercial Waste
C&D Waste
General Mixed Waste
Household Waste
MSW
Rigid Plastics
The Right Komptech Separator For The Job
Three separator models are available to choose from and are built for a variety of application types and performance needs.
Model
Material Type
Drive/Power
Performance/Throughput

Hurrikan S

Light Plastics
Electric: 59 HP (44 kW)
Diesel: 80.4 HP (60 kVA)
from 75 yd3/hr (57 m3/hr)
to 210 yd3/hr (160 m3/hr)

Ballistor

2D, 3D, and Fines
from 7.3 HP (5.5 kW)
to 14.7 HP (11 kW)
from 80 yd3/hr (60 m3/hr)
to 210 yd3/hr (160 m3/hr)

Stonefex

Stones
Electric: 34.8HP (26 kW)
Diesel: 40.2 HP (30 kVA)
from 130 yd3/hr (100 m3/hr)
to 210 yd3/hr (160 m3/hr)
Consider Us Working Partners
We won't just sell you a separating machine. Instead, we focus on understanding your business' unique material processing challenges and then use our expertise to help guide you toward the right solutions to meet your needs.
How We Work
+ Personal Site Visits and Face-to-Face Consultation
+ In-depth Workflow Analysis and Expert Solution Guidance
+ Fast OEM Parts and Technical Service Support
+ Extensive After Sales Service and Maintenance Education