Crambo
Dual-Shaft Shredder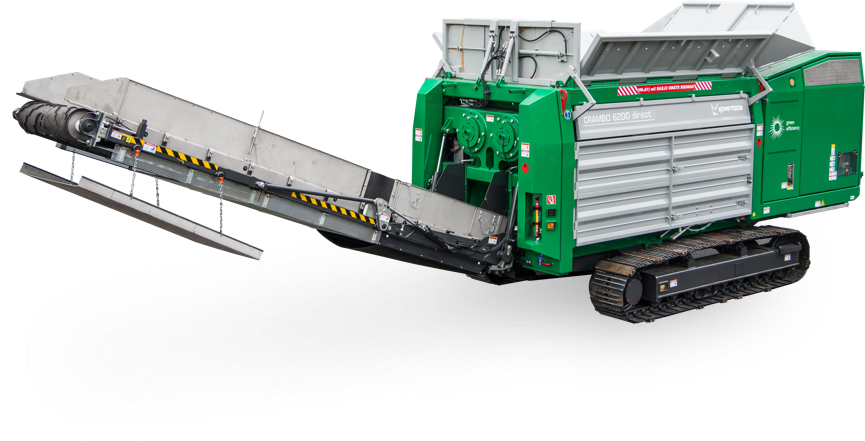 A Dual-Shaft Shredder Built To Be Aggressive
The Komptech Crambo is a low-speed, high-torque dual-shaft industrial shredder engineered to deliver high-throughput shredding of the toughest wood and organic waste materials. Built with one of the largest shredding units in the industry, the Crambo's long, counter-rotating shredding drums deliver an aggressive feed while minimizing fines. Determining your particle size is easy through simple screen basket changes for output sizes between 2"-24". With the Crambo, enjoy simplified setup and operation combined with easy maintenance access and low operating costs.
Download Komptech Crambo Brochure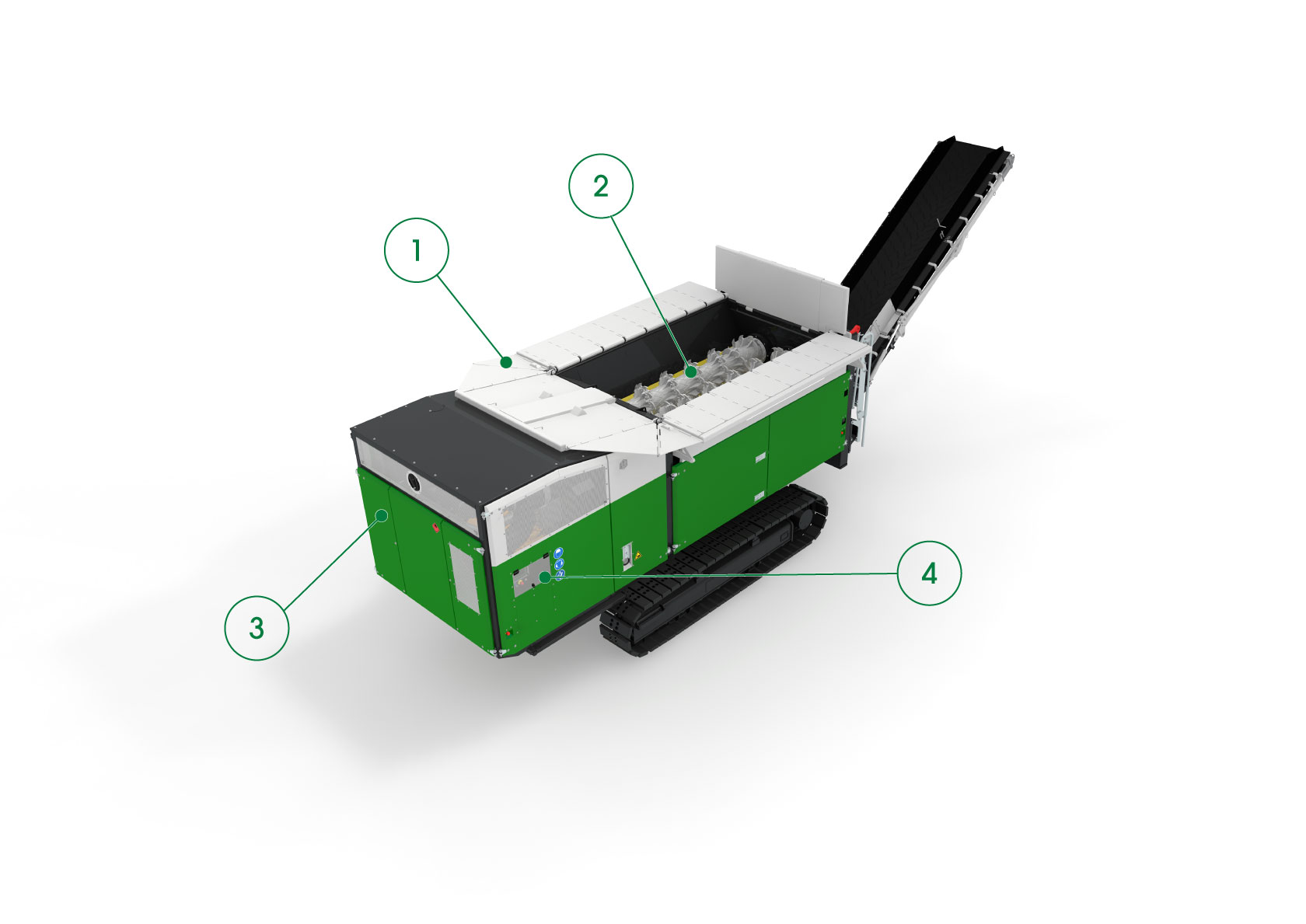 Komptech Crambo Core Features
1

Production-Ready

A remote controlled hopper with an 11-foot feed opening into one of the largest shredding units in the industry gets your waste materials shredded faster.
2

Heavy Duty Design

With two counter rotating heavy-duty drums and 134 aggressive teeth, the Crambo has what it takes to get through even the toughest waste materials.
3

Powerful Drive System

The Crambo comes equipped with a powerful, modern CAT® engine with up to 600 HP and Tier 4 Final emission standard
4

Easy Operation

Setup the Crambo in minutes with its large color display with user-friendly menu and simple 16-channel remote control
The Komptech Crambo Waste Shredder is Built to Efficiently Shred
Asphalt Shingles
Crane Mats
Food Waste
Green Waste
Hay Bales
Land Clearing
Pallets
Railroad Ties
Rigid Plastics
Tree Stumps
Woody C&D
Wooden Spools
The Right Industrial Waste Shredder For The Job
Three Crambo models are available to choose from and are built for a variety of load sizes and waste types.
| Model | Engine Type | Drum RPM | Performance |
| --- | --- | --- | --- |
| CRAMBO 3400 | Diesel Engine CAT® C9 | Max 38 | up to 45 tons/hr |
| CRAMBO 5000 | Diesel Engine CAT® C13 | Max 36 | up to 71 tons/hr |
| CRAMBO 6000 | Diesel Engine CAT® C18 | Max 41 | up to 100 tons/hr |
Consider Komptech Americas Working Partners
We won't just sell you a machine. Instead, we focus on understanding your unique business challenges and then use our industry and product expertise to help guide you toward the right solutions to meet your needs.
How We Work
+ Personal Site Visits and Face-to-Face Consultation
+ In-depth Workflow Analysis and Expert Solution Guidance
+ Fast OEM Parts and Technical Service Support
+ Extensive After Sales Service and Maintenance Education