Hurrikan S
Windsifter Separator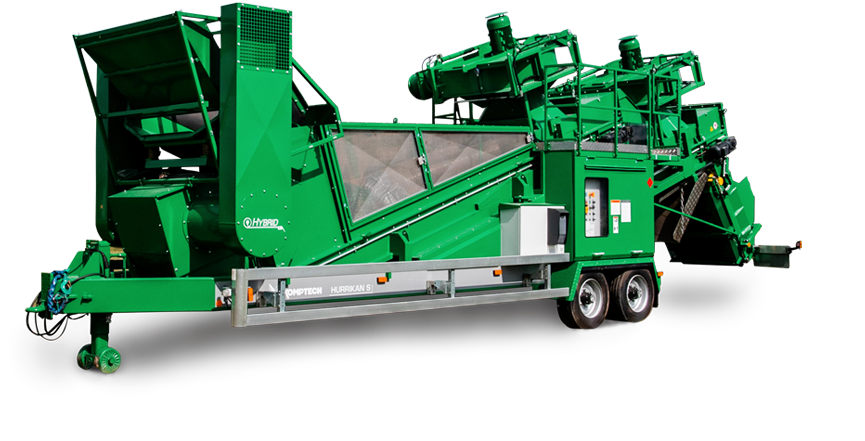 Komptech Windsifter Separation
The Komptech Hurrikan S is a mobile, high-throughput windsifter that efficiently removes light plastics, film and foils from screened overflow particles using a patented "pressure-suction" process that enables an effective separation and removal of light fractions from screened compost in two steps. First, material is separated by a targeted air knife. Then, lightweight material is drawn out by a powerful suction blower, adjustable to separate material by variation of blower speed, blower distance and vent flaps. Improve the quality of your finished products even further by using magnet separation and a stone trap.
Download Komptech Hurrikan S Brochure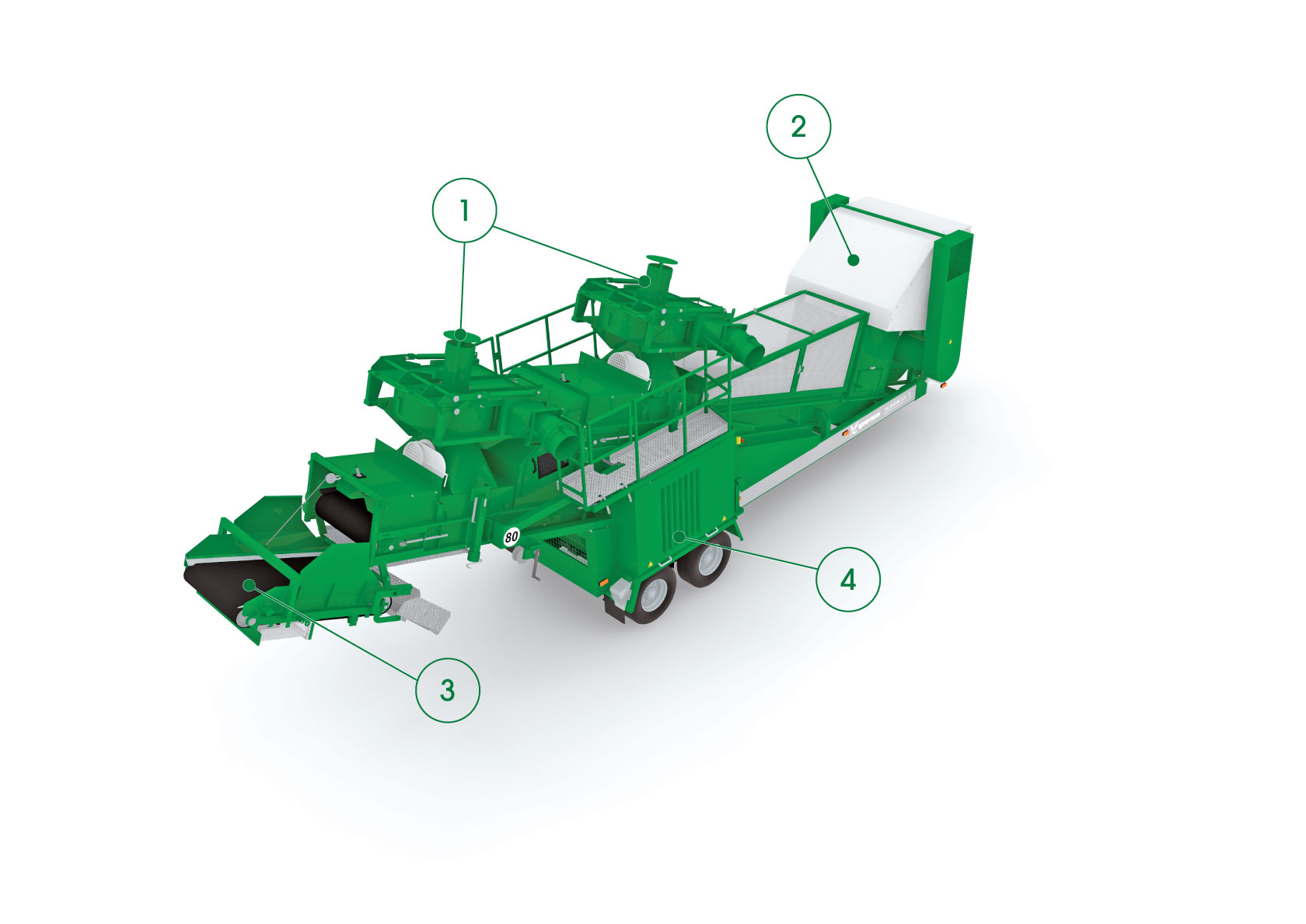 Komptech Hurrikan S Core Features
1

Suction Blowers

Ensure effective separation of lightweight fractions from the screen overflow with a powerful pressure-suction system with two suction blowers.
2

Vibrating Infeed

A vibrating material feeder with enclosure shakes material to keep it moving while preventing backups and increasing your throughput.
3

Efficiency Options

The Hurrikan S features an optional magnetic drum and stone separator - round, heavy objects (mostly rocks) roll down an adjustable-slope conveyor to a chute and away.
4

Simple Mobility

Gain maximum mobility thanks to four rugged wheels, simple hitch hook up, and independent operation with on-board diesel power unit.
The Komptech Hurrikan is Built to Efficiently Separate
Food Waste
Land Clearing
Mulch
Green Waste
MSW
Wood Waste
The Right Komptech Separator For The Job
Three separator models are available to choose from and are built for a variety of application types and performance needs.
Model
Material Type
Drive/Power
Performance/Throughput

Hurrikan S

Light Plastics
Electric: 59 HP (44 kW)
Diesel: 80.4 HP (60 kVA)
from 75 yd3/hr (57 m3/hr)
to 210 yd3/hr (160 m3/hr)

Ballistor

2D, 3D, and Fines
from 7.3 HP (5.5 kW)
to 14.7 HP (11 kW)
from 80 yd3/hr (60 m3/hr)
to 210 yd3/hr (160 m3/hr)

Stonefex

Stones
Electric: 34.8HP (26 kW)
Diesel: 40.2 HP (30 kVA)
from 130 yd3/hr (100 m3/hr)
to 210 yd3/hr (160 m3/hr)
Consider Us Working Partners
We won't just sell you a separating machine. Instead, we focus on understanding your business' unique material processing challenges and then use our expertise to help guide you toward the right solutions to meet your needs.
How We Work
+ Personal Site Visits and Face-to-Face Consultation
+ In-depth Workflow Analysis and Expert Solution Guidance
+ Fast OEM Parts and Technical Service Support
+ Extensive After Sales Service and Maintenance Education