Topturn X4500
Compost Windrow Turner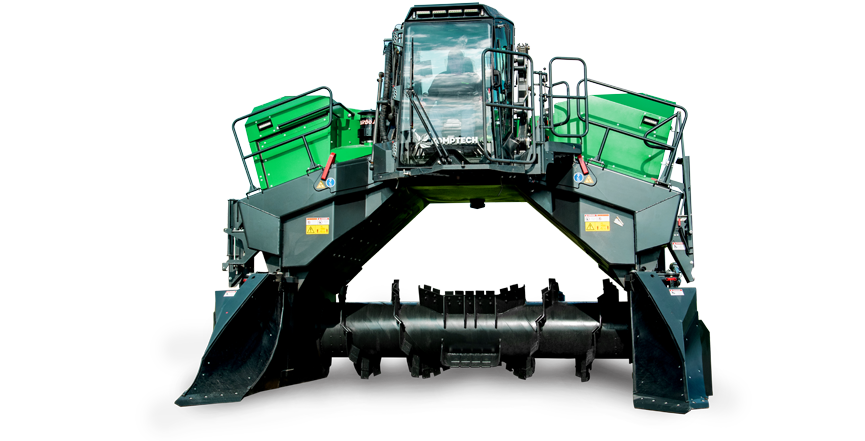 Primary Powerhouse
The Komptech Topturn X4500 is a robust compost windrow turner engineered with the proven functionality of the larger Komptech machines, packed into a scale perfect for small and medium-size composting operations. The X4500, available in your choice of wheel or tracked chassis, features a sturdy, telescopic frame with buckle-resistant design, high-performance hydraulics and a generous 3'11" diameter drum for high throughput. The hydraulically extended maintenance platform and body-integrated ladders enable quick maintenance access. Operator comfort comes standard with a roomy workspace, powerful air conditioner and air-cushioned seat.
Download Topturn X4500 Product Sheet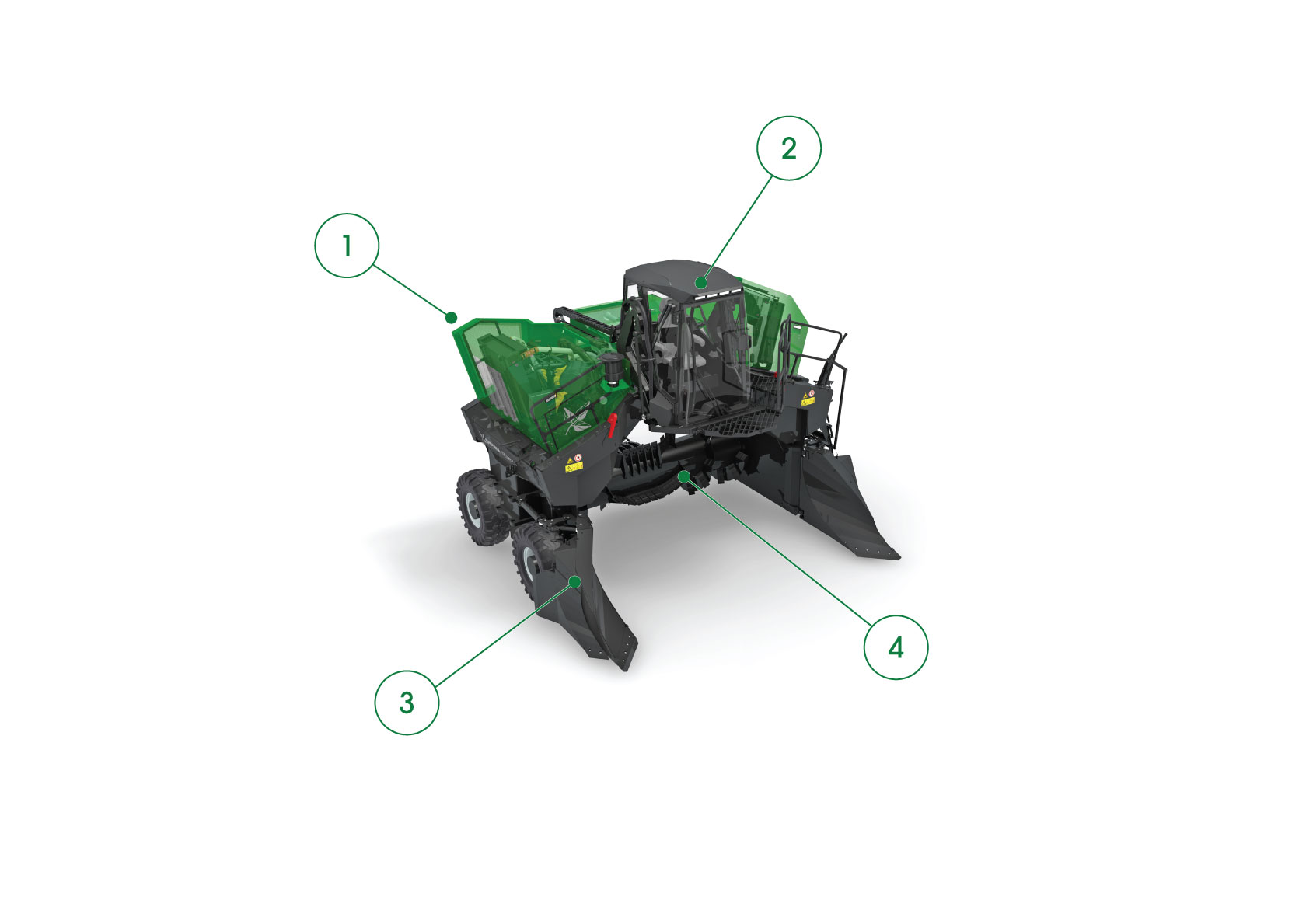 Komptech Topturn X4500 Core Features
1

Power Driven

The CAT® C7.1 Tier 4 Final engine meets the latest emissions standards and the new cooling system keeps everything cool even under heavy loads and high external temperatures.
2

Ease of Operation

Operate safely and comfortably in the roomy, air conditioned and pressurized cabin with optional lift feature. Night operation is made easy with high intensity LED lights.
3

Pile High

Heavy duty, one-piece plow blades help maximize space by overlapping windrows for optimum pile structure which increase temperatures and reduce composting times.
4

Effective Drum Design

The large-dimension turning drum and patented scraper bar enables high throughput, reduces odor and ensures complete mixing of the windrow outside to in.
The Topturn X4500 is Built to Efficiently Process
Biowaste
Contaminated Soils
Food Waste
Green Waste
Mulch Materials
Manure
MSW Composting
Ore Mixing
Sewage Sludge
The Right Komptech Turner For The Job
Four Topturn X-Series models are available to choose from and are built for a variety of application types and performance needs.
Model
Engine / Horsepower
Transport Dimensions
Max Windrow Dimensions (WxH) / Throughput

Topturn X4500

Diesel CAT® C7.1 Tier 4F / 275 HP
Wheel - 16'2" x 9'10" x 10'11"
Track - 16'2" x 8'4" x 10'10"
14'9" x 7'3" / up to 3,900 yd3/hr

Topturn X5000

Diesel CAT® C9 Tier 4F / 330 HP
Wheel - 17'1" x 9'10" x 10'9"
Track - 17'11" x 8'4" x 10'8"
16'5" x 7'3" / up to 5,200 yd3/hr

Topturn X63

Diesel CAT® C13 Tier 4F / 390 HP
Wheel - 20'2" x 9'10" x 11'11""
Track - 20'2" x 8'4" x 11'10"
18'8" x 8'6" / up to 5,800 yd3/hr

Topturn X6000

Diesel CAT® C9.3B Tier 4F / 420 HP
Wheel - 20'9" x 9'10" x 12'
Track - 20'9" x 8'4" x 11'11"
19'8" x 8'6" / up to 6,540 yd3/hr
Consider Us Working Partners
We won't just sell you a windrow turner. Instead, we focus on understanding your unique compost business challenges and then use our industry and product expertise to help guide you toward the right solutions to meet your needs.
How We Work
+ Personal Site Visits and Face-to-Face Consultation
+ In-depth Workflow Analysis and Expert Solution Guidance
+ Fast OEM Parts and Technical Service Support
+ Extensive After Sales Service and Maintenance Education