Recycling Professionals Gear Up for C&D World 2023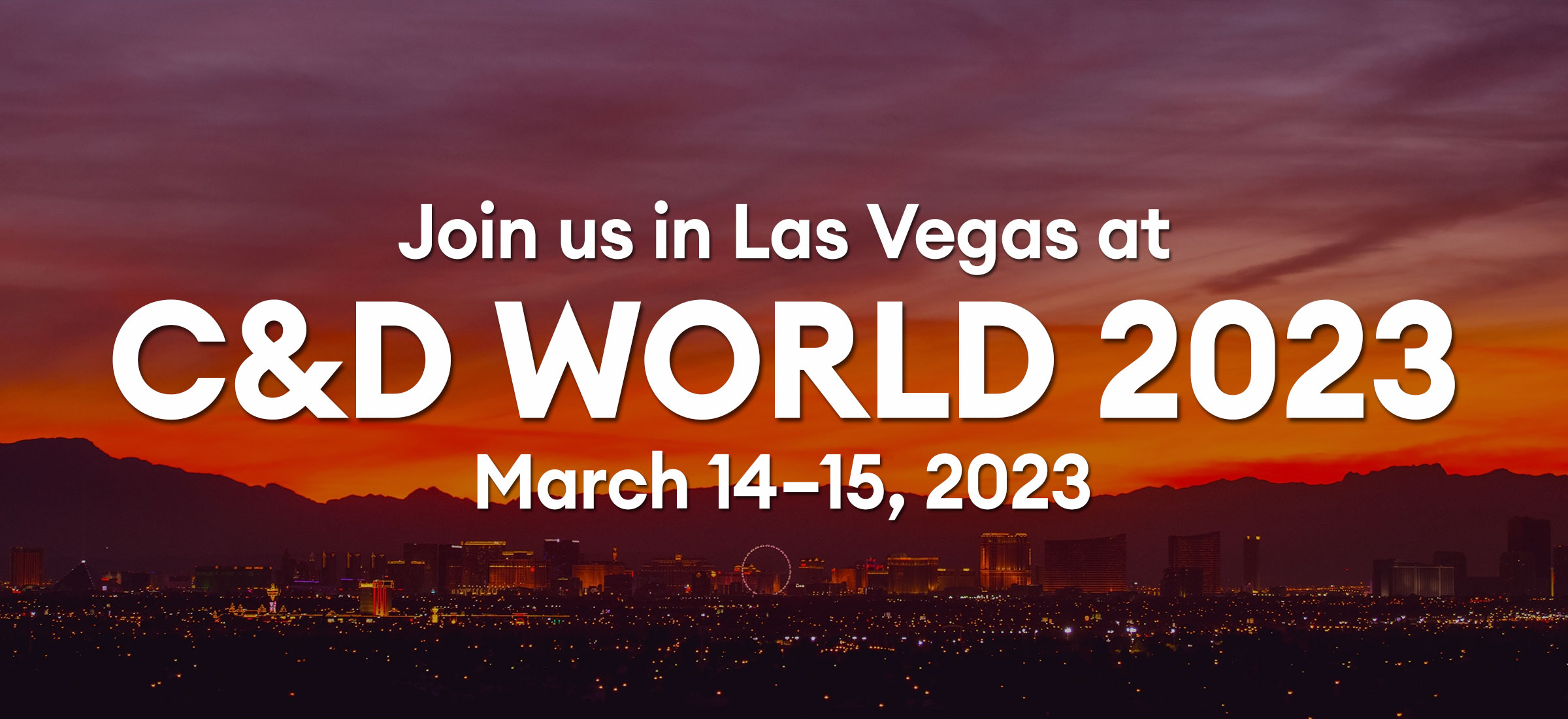 For those who work within the C&D recycling industry, the CDRA's annual conference is a valuable opportunity to collaborate with peers and learn about new ideas that address some of the most pervasive challenges C&D recyclers face today.
The 2023 C&D World Conference is an annual event hosted each spring by The Construction and Demolition Recycling Association (CDRA). The event is an interactive, educational forum for C&D waste recycling professionals to gain insight into the latest topics, trends and technologies around all facets of C&D recycling. Komptech Americas is a proud sponsor of this year's conference, which happens March 14-15, 2023, in Las Vegas, NV, alongside CONEXPO.
The CDRA's annual conference and tradeshow is the perfect platform for C&D professionals to stay current on industry trends while accessing the knowledge resources they need to get ahead. With educational sessions, informative speakers, and key C&D waste equipment providers under one roof, the C&D World 2023 conference allows attendees to make valuable connections that can strengthen their businesses.
Exploring Innovation to Meet the Challenges of C&D Recycling
C&D recyclers face numerous daily obstacles to keeping their operations running smoothly. Besides being among the most challenging waste streams to process, waste regulations nationwide are driving some C&D waste recyclers to reassess operation practices to ensure compliance. For many C&D plants, specialized equipment is often required to achieve efficient and profitable results. Sometimes it takes innovative thinking to enhance processes to increase profitability and avoid being left behind.
Komptech's two-step technology process of low-speed shredding followed by ballistic separation is proving revolutionary and "game-changing" for the C&D recycling industry. The first step in the process is the Komptech Terminator single-shaft waste shredder, which efficiently reduces the size of C&D waste into a 3-foot minus particle size. Next, the pre-shredded material moves into the Ballistor ballistic separator, where 3D, 2D and fines are separated in a single machine action.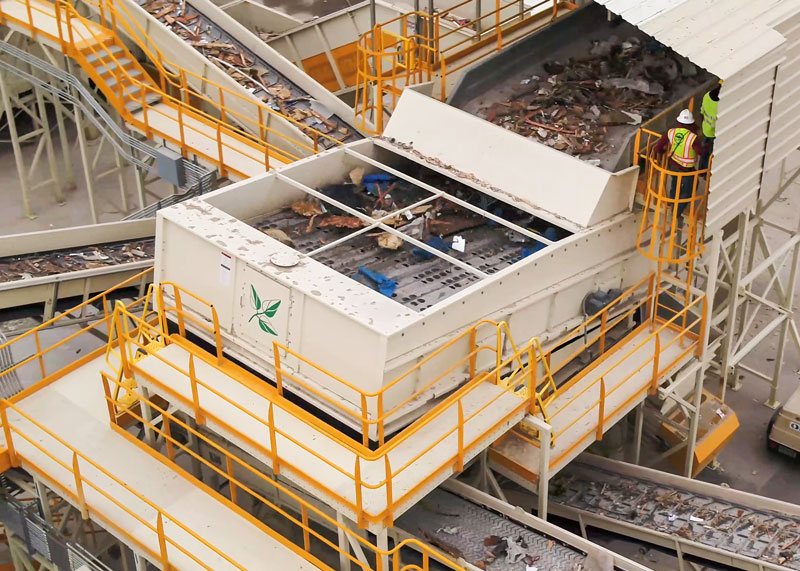 The Komptech Ballistor ballistic separator processing C&D waste immediately following pre-shredding from the Terminator.
Valuable recyclable commodities like concrete, wood and brick become more manageable for downstream sorting, while films, plastics and unwanted contaminants can be separated without hindering efficiency. This two-step shredding and ballistic separation process enables C&D recyclers to gain a cleaner waste stream, increase recovery rates and improve safety for manual sort line workers.
What to Expect at C&D World 2023
On Tuesday, March 14, the conference opens with the CDRA Board of Directors meeting to discuss emerging news and initiatives impacting the C&D industry. On Tuesday, March 15, bestselling author Alex Goldfayn will deliver the event's opening keynote presentation, followed later by Adam R. Young of Seyfarth Shaw, who will give a presentation titled "What is Going On With OSHA?".
The conference concludes Tuesday evening with an annual fundraiser at Cabo Wabo in the Planet Hollywood Resort. This fundraiser is sponsored by Komptech Americas and is an excellent opportunity for attendees to socialize and network while supporting the CDRA organization.
The C&D World 2023 conference brings together C&D waste recycling professionals to address some of the industry's biggest challenges. Attendees gain valuable information and cutting-edge insights that will allow them to navigate the ever-changing environment of C&D recycling and reach greater success.
To learn more about the CDRA and the C&D World 2023 Conference, visit: https://cdrecycling.org